August 24–30, 2020
LIVESTREAM — Watch recordings of previous events (click for Schedule)
Contents
Why we say: Presbyterians affirm Black Lives Matter
"To do righteousness and justice is more acceptable to the Lord than sacrifice." — Proverbs 21:3
"God sends the Church to work for justice in the world: exercising its power for the common good; dealing honestly in personal and public spheres; seeking dignity and freedom for all people…" — Book of Order, W-5.0304
It is abundantly clear through the gospel narrative and the greater witness of the Bible, that God has called us, as people of faith, to seek justice for those most marginalized in our world. As a Matthew 25 denomination, it is the vision of our church to eradicate white supremacy and dismantle institutionalized racism. Furthermore, in an effort to do the "hands & feet" work the Lord ordains, we must act and bear witness to the gospel in these crucial times.
The PC(USA) staff expressed a deep yearning to be more engaged in responding to the murders of Breonna Taylor, Tony McDade, George Floyd, Ahmaud Arbery and countless others who died at the hands of the police and racism. From this need has come the "Bearing Witness" working group which has participation from the Presbyterian Mission Agency, Office of the General Assembly, Administrative Services Group and Presbyterian Publishing Corporation. From this group a number of strategies are being formulated to provide advocacy campaigns, education initiatives and opportunities to join with community efforts organized by the Movement for Black Lives, Louisville Showing Up for Racial Justice, the Bail Project and other grassroots groups.
As a centerpiece of this movement, we will host a Presbyterian Week of Action. This endeavor is structured to provide a public witness that facilitates education, visibility, and action that reinforces our PC(USA) statements and policy around the support of eradicating racism and acknowledging that God loves all Black lives. By joining together as national staff and the greater church, we hope to provide faithful leadership in the area of justice, love, and equality within our denomination and communities.
Bearing Witness is an ongoing collaborative effort of the PC(USA) to dismantle structural racism. To stay connected to our efforts following the Week of Action, head to our Bearing Witness webpage.
Why are we saying that "Presbyterians Affirm Black Lives Matter"?
Simply put: because Black lives do indeed matter. They/we matter to God, which means they/we should matter to God's people.
Facing Racism: A Vision of the Intercultural Community, the PC(USA) Churchwide Antiracism Policy, first adopted in 1999 and revised in 2016, proclaims the following:
"While recognizing that racism victimizes many different racial ethnic groups, we acknowledge its unique impact on the African American community. Given the particular forms that anti-Black racism has taken in the United States of America both historically (including slavery and Jim Crow) and today (including mass incarceration, disproportionate policing, economic inequality, and continuing acts of racially oriented violence and hate), we state clearly: GOD LOVES BLACKNESS. Too many have denied this basic truth for too long. Our choice to align ourselves with love and not hate requires both a rejection of racism and a positive proclamation that God delights in Black lives."
But don't all lives matter?
Saying unequivocally that "Black Lives Matter" in no way means that all lives do not matter. It is rather an acknowledgment that many lives – specifically Black lives – are systemically devalued. As a community that tries to follow Jesus, we proclaim that such a devaluation of our siblings is an affront to the Living God. The Confession of Belhar reminds us "that God, in a world full of injustice and enmity, is in a special way the God of the destitute, the poor and the wronged." Specificity toward Black lives is necessary, particularly in this moment, so that we may acknowledge and address the inequities that prevent the whole community from living as if all lives matter.
Does that mean we are claiming affiliation with the Black Lives Matter organization?
As an organization, the Presbyterian Church (U.S.A.) has no affiliation or official status with the Black Lives Matter Movement. Presbyterians across the country are members of Black Lives Matter Global Network chapters, and many congregations actively support BLM efforts in their local communities.
I'm sorry, but I just cannot agree with supporting the Black Lives Matter organization.
We understand there are those in our communion who do not agree with positions of the Black Lives Matter Movement as they understand them. Presbyterians have always been invited to use discernment in matters of faith and practice, understanding that "God alone is Lord of the conscience." We have never been required to be in lockstep with matters such as these.
However, in our discernment we must be careful that we do not expect that we, a majority-white institution, may determine the path of liberation and equity for Black people, nor should we expect that we may "correct" the goals and methodologies developed by any community we seek to support. In all justice efforts, we must be led by the ones who are impacted. Black Lives Matter provides a way forward formulated for and by Black people. And we need not wait for complete agreement with every position before we act in ways that are loving, bold and (again) directed by the communities with whom we want to align.
In his Letter from a Birmingham Jail, the Rev. Dr. Martin Luther King Jr. spoke of the tendency of the white moderate who says, "I agree with you in the goal you seek, but I cannot agree with your methods of direct action," and "who paternalistically believes he can set the timetable for another [person]'s freedom." This tendency denies justice to the oppressed and slows progress and wholeness for the entire community.
We also note that King and many other justice-seekers of the time were constantly accused of sedition. They were labeled as communists who sought to undermine the United States and were surveilled mercilessly. Even in the church, they were accused of being anti-Christian for disturbing the peace of the community and the God-ordained order of society. Today we hear similar claims that Black Lives Matter is "violent Marxist" and seeks to undermine the American (and Christian) way of life. While again respecting the discernment of each, we must name that these labels are not only untrue but rooted in anti-Blackness with intent to frustrate the efforts of Black people seeking justice for themselves. These things must be confronted with truth. Black Lives Matter is very clear about who and what the collective is and consistently addresses misinformation about the movement on its website. It is just and holy to hear people speak of themselves in their own words. The lived experiences of Black people are not mere matters of opinion.
I fear that the Presbyterian Church (U.S.A.) is getting too political and hopping onto the latest bandwagon.
Presbyterians have long been "political." Civic engagement has always been part of the life of the church. The American Revolution and the structure of the U.S. government were heavily informed by Presbyterians. More nefariously, our articulation of the faith has also been used in service to the eradication of Indigenous people and the enslavement of African people on these lands. Prophets such as Henry Highland Garnet, Francis James Grimké, Gayraud Wilmore and Katie Geneva Cannon have all reiterated the gospel's clarion call for liberation and engagement with the state, even when we would not listen to them. Eugene Carson Blake, stated clerk of the antecedent Presbyterian Church in the United States of America, was one of the organizers of the March on Washington for Jobs and Freedom in 1963. From the Westminster Confession of Faith and the Scots Confession, to the Theological Declaration of Barmen and the Confession of Belhar, our confessions have always instructed us on our role as Christians in the public square.
But before all these things, Christians were calling Jesus "Lord," which is a civic designation. Christianity is inherently political. The word "political" has its root in the Greek word for "people." Jesus commanded us to love God and neighbor. Our faith can never be extricated from our concerns for people.
Affirming that Black Lives Matter is very much in line with who we are as Presbyterians, and while the gospel of Jesus Christ is political, it is not partisan. It is not in service to any one political party or leaning, but challenges all of us to have righteous relationships with one another. We believe that justice for the oppressed is not and should not be a partisan value. Justice is a gospel value, one that all who claim Jesus as Lord should hold. We may have different ideas of how to live into the value, but as Christians we are beholden to it.
Some events this week will be live events, and others will be resources to engage you at your convenience, whether it be a recorded video for the Global Day of Solidarity or a list of suggestions for the Day of Service. Each live event during the Week of Action (with the exception of the Farmworker Webinar) will livestream on the Presbyterian Church (U.S.A.) Facebook page in addition to the top of this webpage. Recordings of the livestreams will be posted below under each event as they are available, in addition to being available on the PC(USA) Facebook.
◾ Monday 8/24: Global Day of Solidarity
All Day — The Global Day of Solidarity is a day to hear about and experience the support of our siblings from around the world and to witness their experiences of racism in their own context.
◾ Tuesday 8/25: Town Hall
1:30–3:00 p.m. EDT — The Town Hall Gathering is an opportunity to engage with theologians, community activists, pastors and practitioners on the intersectional work of anti-racism, how the PC(USA) in all its expressions grapples with the legacy of white supremacy and racism in our history and theology, finds ways to do prophetic and renewing work in current moments for racial justice, and how we can listen to and come alongside community and national leaders to show up together for racial justice.
This event will be facilitated by the Rev. Denise Anderson, former co-moderator of the 222nd General Assembly of the PC(USA), coordinator of Racial and Intercultural Justice; Samantha Davis, founder and executive director of Black Swan Academy; the Rev. Kamal Hassan, pastor of Sojourner Truth Presbyterian Church in Richmond, Calif.; Chanelle Helm, co-founder of Black Lives Matter Louisville; the Rev. Dr. Carolyn Helsel, associate professor of homiletics at Austin Presbyterian Theological Seminary; and Dr. William Yoo, associate professor of American Religious and Cultural History at Columbia Theological Seminary. Register here. This event will also livestream on the PC(USA) Facebook and at the top of this website.
◾ Wednesday 8/26: Liberation Bible Study and Twitterchat
12 noon – 1 p.m. EDT — On Twitter, engage in discussion around some of the week's previous events. Follow @Presbyterian for discussion prompts. Use #WeekofActionPCUSA to join the conversation.
1–2 p.m. & 3–4 p.m. EDT — The Liberation Bible Study consists of six videos and two live-streamed conversations. In the six videos, practical theologians will provide their perspectives on how they engage lectionary texts through the lens of liberation and how Jesus informs their support for liberation work. Watch the videos on Facebook.
In addition to these videos, there will be two conversations: Engaging the Lectionary and an intercultural conversation in support of liberation and Black lives. These conversations will livestream on the PC(USA) Facebook and at the top of this website. The recording of the livestream will be posted here after the event.
Engaging the Lectionary will be at 1 p.m. EDT. The leaders will engage the lectionary texts for Sunday, Aug. 30th through the lens of liberation. It will be led by the Rev. Dr. J Herbert Nelson, II, Stated Clerk of the PC(USA); the Rev. Dr. Cheni Khonje, member at large, West Jersey Presbytery; and the Rev. Eric A. Thomas, interim pastor of Siloam Presbyterian Church, in Brooklyn, N.Y.
The intercultural conversation in support of liberation and Black lives will be at 3 p.m. EDT. The leaders will share their sense of who Jesus is and how it informs their support for Black lives and work of liberation. It will be led by the Rev. Rola Al Ashkar of the Intercultural Residency Program, Parkview Presbyterian Church, Sacramento, Calif.; the Rev. Adriene Thorne, pastor of the First Presbyterian Church, Brooklyn, N.Y.; and the Rev. Kate Murphy, pastor of The Grove Presbyterian Church, Charlotte, N.C.
Liberation Bible Study 1: Engaging the Lectionary
Liberation Bible Study 2: Intercultural Conversation: Liberation and Black Lives
◾ Thursday 8/27: BLACKOUT Day, COVID-19 Memorial and Farmworker webinar

All Day — All year long, Presbyterian Women joins the World Council of Churches in "Thursdays in Black" to protest gender-based violence. Throughout the day, we will share information about ways Presbyterians can support ministries and efforts that benefit Black communities in preparation for Give 828 Day (also known as "Give Black Day") the following day, which is a national effort to encourage giving to Black-led nonprofits. We urge the entire denomination to wear black in solidarity with both "Thursdays in Black" and the struggle for Black lives.
12 noon – 1:15 p.m. EDT — Join the Farmworkers in the Pandemic: Essentially Disposable webinar — the last in the COVID at the Margins Discussion Series. This 75-minute webinar updates you on the situation and resistance of farmworkers and offers ways we can accompany and support them. Watch the recording here. Download Farmworkers webinar resource sheet.
2–3 p.m. EDT — Join the Presbyterian Historical Society (PHS) on Zoom and Facebook Live to learn about curation and responsibility as we discuss the African American Leaders and Congregations collecting initiative. In recent years, PHS has brought human and capital resources to bear on collecting records of the African American Presbyterian experience — both the original records of African American congregations, and documentation of people's lives and ministries. As a corrective measure for what Presbyterian historians have called a "historically racist ecclesiastical body," PHS seeks to represent in the archives the integral presence of African Americans in the PC(USA).
5–6 p.m. EDT — The COVID-19 Memorial will be a sacred moment to pause and remember those who have died during the pandemic. The service will include Scripture, storytelling, music and prayer. Participants will be invited to share names of those we have lost. Join the meeting here. Please note: security measures will be taken as attendees arrive.
◾ Friday 8/28: Give 828 Day, Documentary Premiere and Young Adult Round Table

All Day — On August 28, 2020, the PC(USA) will be joining #Give828, a national day of giving focused specifically on supporting Black-benefitting organizations. #Give828 isn't like other fundraising campaigns. This day takes place during Black Philanthropy Month and commemorates multiple important historical landmarks in Black Americans' march toward freedom. Donate now to support the Racial Equity & Women's Intercultural Ministries. Gifts to #Give828 will go to support leadership development for leaders of color by funding the Katie Geneva Cannon Scholarship and the Conference for Seminarians of Color.
1 p.m. EDT — Join the Young Adult Round Table for a conversation around how young people are engaging and processing faith in the midst of racial and health pandemics. Young adults will include Destini Hodges, Christian Choi, Gene Burke, Madison McKinney, Yenny Delgado, Lee Catoe and Melva Lowry; facilitated by co-moderators Elona Street-Stewart and Gregory Bentley. This event will livestream on the PC(USA) Facebook and at the top of this website. The recording of the livestream will be posted here after the event.
3 p.m. EDT — Join the Office of the General Assembly and the Presbyterian Mission Agency for the premiere of their collaborative documentary series and e-course titled Trouble the Water: Conversations to Disrupt Racism and Dominance. Attendees will watch episode one of the series and then join a round table discussion of racial justice organizers and leaders. The full episode will be shared with those who register for this event. Register here. The round table discussion will livestream on the PC(USA) Facebook and at the top of this website. The recording of the livestream will be posted here after the event.
◾ Saturday 8/29: Justice Rally/March

1–4 p.m. EDT — Engage the entire denomination in multi-city actions that call attention to the racial injustice and social uprising happening in our country. This event will be anchored at the Presbyterian Center in Louisville, Ky., and will include a march for justice. This will be a connectional event and will feature various speakers, music, poets, etc. All are invited to attend and/or watch virtually on the Week of Action webpage and the PC(USA) Facebook. This event will livestream on the PC(USA) Facebook and at the top of this website. The recording of the livestream will be posted here after the event. Saturday's rally and march are intended to be peaceful and nonviolent. However, anyone who chooses to participate does so at their own risk and shall not hold the Presbyterian Church (U.S.A.) liable for any injuries or damages sustained.
1–2 p.m. EDT — in concurrence with the Louisville rally, join our partner action: San Jose Panel on Race, Data and Technology. Join our partners in San Jose for a unique opportunity to understand the power and influence that Silicon Valley can have on racial equality and social change throughout the community and nation. Hosted by the Presbytery of San Jose Committee on Representation and Empowerment. Moderator: Rev. Annanda Barclay, Chair. Register here.
All Day — People are also encouraged to advocate for policies affecting marginalized communities. View the Suggested Policy Action sheet here.
◾ Sunday 8/30: Day of Service
All Day — This day encourages congregations and mid-councils to engage in service to their communities following worship. Info sheet with volunteer opportunities and ideas linked here.
Download Day of Service flyer for Louisville.
People are also encouraged to advocate for policies affecting marginalized communities. View the Suggested Policy Action sheet here.
Ways to spread the word
Post on social media using #WeekofActionPCUSA
Follow @Presbyterian AND spread the word about #WeekofActionPCUSA on Twitter
Share our posts on Facebook and Instagram
Find local presbytery and congregation accounts and spread the word
Facebook graphics
Instagram graphics
Twitter graphics
Facebook/Instagram frames
Zoom background
To install: Save image to your desktop. In Zoom app, click on up-arrow next to "Start video" button. Select "Choose virtual background..." Click + button to add image.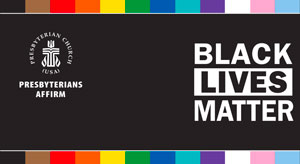 Download Zoom Background
Week of Action sample email
Send this to your contact list. Download English | Spanish | Korean
Tell us how you, your church or ministry will participate in the Week of Action.
Updated: August 28, 2020 7:32 a.m. ET
Tags: