The Racial Ethnic Torch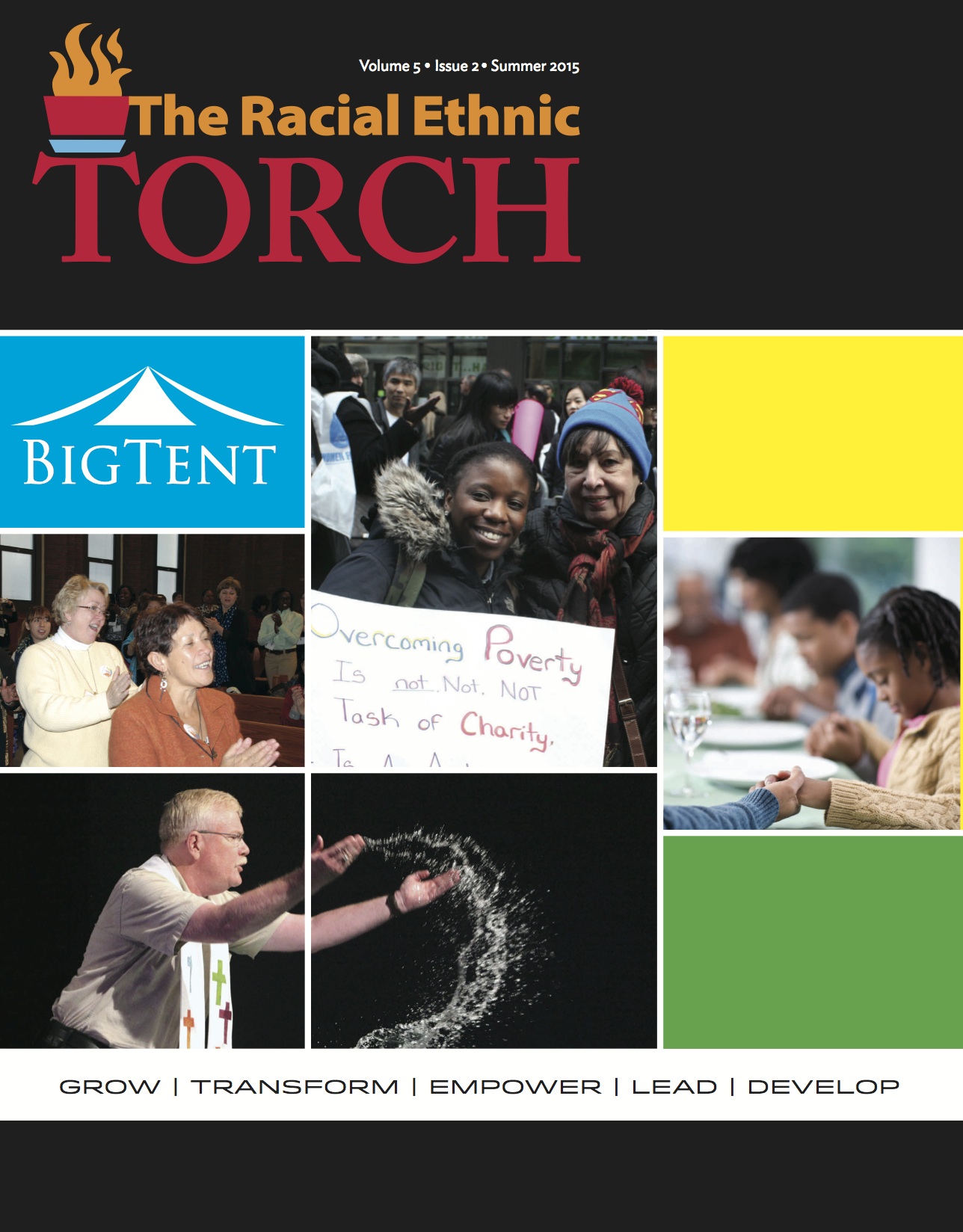 Summer 2015
In this issue of the Racial Ethnic Torch, we preview Big Tent 2015 and lift up the work that Racial Ethnic & Women's Ministries, and the Presbyterian Church (U.S.A.) as a whole, is doing as we strive to be more culturally humble. We explore the importance of using inclusive and expansive language, and the impact that power, privilege and justice in our lives and in society, and in our antiracism work. Download here.
To subscribe to the print edition, email Alejandra Sherman.
---
In This Issue
Understanding Power, Privilege and Justice
by Kristena Morse
"I give you a new commandment, that you love one another. Just as I have loved you, you also should love one another." John 13:34
The call to live as a beloved community is rooted biblically, as Scripture consistently portrays God as recognizing the value and worth of human beings, affirming the inherent dignity of human beings, and calling us to recognize and honor the image of God in one another.
Incidents of racially charged violence across the country -- from Fergusn to Baltimore and in too many cities in between -- and the public reaction and outcry for justice that followed each have once again brought to light the underlying racial tensions that still exist in American society. While many victories have been won in terms of legislation over the past several decades, racial ethnic women and men still face obstacles of prejudice and stereotypes that have yet to be dismantled.
Click here to continue reading.
---
Read past issues
Fall 2014
Fall 2013

Summer 2013

Winter 2013
*To obtain issues of the Torch that were printed before 2013, please contact Alejandra Sherman.
---