This is an archive site. Please visit our current web page here.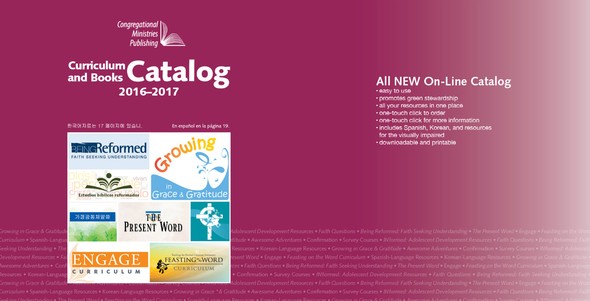 Curriculum for your congregation
by Congregational Ministries Publishing
Congregational Ministries Publishing (CMP) serves to the glory of God as a ministry of the Presbyterian Mission Agency of the Presbyterian Church (U.S.A.). To that end, we pledge to produce and provide excellent and faithful educational resources that help people and congregations. Learn more
---
---
Get help with curriculum
The following services can assist you or your congregation in meeting a specific concern or challenge:
The Curriculum Helpline
Have questions about the resources on our Web site? Want to learn more about Growing in Grace & Gratitude? Contact the CMP Help Desk at (800) 728-7228, x8100. Our staff is standing by to serve you.
Para asistencia en español con el currículo Crecemos en gracia y gratituds puedes llamar gratis: (800) 468-2398. Esta línea es para recibir ayuda y no para ordenar materiales.
Your presbytery resource center has samples of many resources and skilled persons to help you connect with what you need. To locate the address and phone number of the resource center nearest you, see the directory or check your curriculum catalog or planning calendar.
Presbyterians Organized in Nurture and Teaching (POINT) representatives work closely with resource centers and have special expertise in helping your church with its educational program and curriculum selection. You can connect with the POINT representative in your area by contacting your presbytery, your resource center or by calling Candace Hill, (888) 728-7228, x5166.
---
Curriculum Ministries