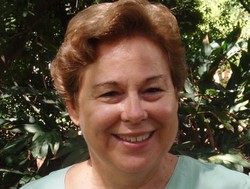 Read letters from Nancy Collins
Subscribe to Nancy Collins's letters
2016
March - Foreigners No Longer

2015
December - A Christmas Story from Zambia
November - Good News at Chasefu!!
September - Forgiveness in Rwanda
June - Education Challenges
March - A Surprise in Eastleigh

Older Letters
Nov 2014 - Transformed Thru Agriculture
June 2014 - Ministry to Women, Children
Spring 2014 - Self-help Transforms Lives
Fall 2013
September 2013
June 2013
March 2013
December 2012
October 2012
June 2012
March 2012
February 2012
December 2011
September 2011
June 2011
February 2011
December 2010
November 2010
June 2010
March 7, 2010
January 31, 2010
December 2009
For older letters, contact Mission Connections
The 2015 Presbyterian Mission Yearbook for Prayer & Study, p. 154
Nancy Collins
Mission co-worker in Zambia since 2009
previously worked in Egypt
Serving as regional liaison for East Central Africa
Meet Nancy in a videoDownload Nancy's prayer card
Contact: Nancy Collins (nancy.collins@pcusa.org)
Nancy will next be in the US in 2017. Email her to extend an invitation to visit your congregation or organization.

About Nancy Collins' ministry
As Regional Liaison for East Central Africa, Nancy Collins serves as facilitator of Presbyterian Church (U.S.A.) support or partner programs, relationships and activities, and as implementer of regional strategies in Malawi, Kenya, Rwanda and Zambia. She gives leadership support to PC(USA) mission personnel through communications, information sharing, mentoring/guiding encouraging and missiological reflection. In addition, she serves as a resource for connection and information between our partners in the region and PC(USA) entities in conjunction with Presbyterian World Mission.
Country Context
Presbyterian work in Kenya, Zambia and Malawi has its roots in the Church of Scotland and the Reformed Church of South Africa. One of the challenges the churches face is the shortage of pastors and strong lay leadership. All partner churches have major emphases on evangelism and theological education, including theological education by extension.
Our principal partner in Rwanda, The Presbyterian Church of Rwanda (EPR), has called on us to walk with them as they continue to address the inter-ethnic tensions, struggle to train clergy, and build capacity of congregations to support their pastors.
About Nancy Collins
Nancy Collins was appointed to mission service in January 1998 to serve as a mission co-worker in Cairo, Egypt where she divided her time between two social justice ministries. She worked in the International Relations Department of the Coptic Evangelical Organization for Social Services (CEOSS), and she facilitated Egypt's Joining Hands Against Hunger group, the Together for Family Development Network.
Read: PC(USA) mission co-worker in Africa speaks on her calling
She has now taken on the challenge to make use of her organizational skills and knowledge of the PC(USA) to help PC(USA) congregations to connect to the work of churches in Malawi, Kenya, Zambia and Rwanda. According to Nancy, "The work I am doing fills my heart with joy and thanksgiving. God has put me in a place and position where all my creativity and organizational skills and understanding of development can be used to link human and financial resources and developmental programs with Church partners and citizens of some of the world's most challenged countries. Through these linkages our partners are empowered and lives of theological students, church leaders, subsistence farmers, poverty stricken women, just to name a few, are being transformed. I praise God that in this way God's kingdom here on earth is being built. I am grateful also for all I learn from African Christians here who joyfully worship a loving God in the face of poverty, disease and death. It's a real conversion experience for me."
Nancy attended mission co-worker orientation in July 2009 for her new position, and after taking part in World Mission Challenge in October, arrived for service in Zambia on November 5, 2009.
Nancy is a graduate of Cornell College and of the University of Illinois at Chicago. She is a mother of a grown son, Charles.
Birthdays:
Nancy - November 13
Charles - February 23
Topics:
Tags: