A letter from Josh Heikkila serving in Ghana as Regional Liaison for for West Africa
September 2014 - "Wahala" in West Africa
There's a town in south central Togo whose name caught my attention some years ago—Wahala. In the Pidgin English of West Africa, the word wahala means trouble, and the expression 'wahala dey'—there's trouble—is used often. I've always wondered, could this town have the unusual name of Trouble?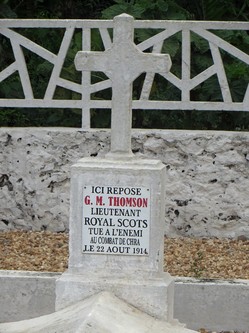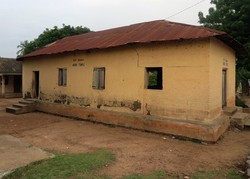 On a recent visit to our partner, the Evangelical Church in the Republic of Niger, I noticed the same word used in Sunday worship when the congregation recited the Apostles' Creed. In the Hausa language spoken by Christians in Niger, Jesus "ya sha wahala cikin zamanin Bilatus Babunte." Jesus suffered—or had wahala—under Pontius Pilate. So wahala means suffering in Hausa. If the word had anything to do with the town in Togo, then again, it seemed like an unusual name.
At the end of August I finally had a chance to visit Wahala, when I was invited to attend a church youth program in a neighboring village. What I learned about the place during that visit has left an impression on me.
The church in Wahala numbers about 225 people, and it's a vibrant congregation of our partner, the Evangelical Presbyterian Church of Togo. It was born in 1906, an outgrowth of German Protestant missionary activity in central Togo. Next to the original chapel sits a meticulously kept whitewashed cemetery, which easily catches your eye.
That day, when I approached the cemetery to take a look, I was surprised to find that British, French, German, and West African soldiers were buried in it. Even more so, I was surprised to find that all of the graves were dated August 22, 1914. I was in Wahala on August 22, 2014, so it was exactly 100 years to the day later. One of the graves bore the name Lieutenant G. M. Thomson, and upon returning to Ghana I was able to find some more information about both Lieutenant Thomson and Wahala.
Lieutenant George Masterman Thomson, age 24 from Scotland, was the very first British officer killed in World War I. Along with him that day, about 25 German, French, and Senegalese soldiers were killed in a small battle. The war had broken out in Europe at the end of July, and within a month it had already spread to European colonial territory in West Africa.
Rev. Edem Gle, the Presbyterian pastor in Wahala, shared with me some of the history he's learned from church members in the community. At the time of the battle the town was known as Chra, but soon afterward the Senegalese soldiers started calling it Wahala—suffering—because of what had taken place there. The name stuck. Today some residents would like to go back to the original name so people would know the town is no longer a place of suffering.
The First World War had a profound impact on the Reformed and Presbyterian missions in West Africa, and the legacy of it can be seen to this day. During the war the British colonial government expelled all of the Swiss and German missionaries, fearful that they were enemy agents, and it invited a pastor, Rev. Arthur Wilkie, from the Scottish Presbyterian mission in Calabar, Nigeria, to come administer these orphaned Swiss and German missions.
letter continues below photo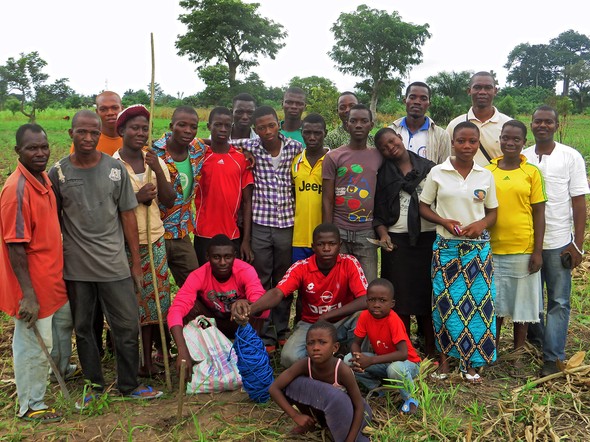 Rev. Wilkie didn't have the resources to run such a large body, so together with local pastors and church members, they organized the Basel and Bremen Mission churches into a Presbyterian structure and gave them autonomy. By 1922 the precursors of the Presbyterian Church of Ghana and the Evangelical Presbyterian Churches of Ghana and Togo had taken shape—they organized their first synods and elected local church leadership.
Because of the war these were some of the very first churches in Africa to gain independence from missionary oversight. (It would be another 40 years before the Presbyterian mission in Calabar was given independence.) In fact, perhaps it was through the turmoil of this period that an early and strong foundation was laid for the churches we know today.
These past several months West Africa seems to be going through another period of distress, as the countries of the region have had more than their fair share of 'wahala.' Northern Nigeria has suffered incredibly at the hands of Boko Haram while the Ebola outbreak in Guinea, Liberia, and Sierra Leone has killed thousands and disrupted life for everyone. I think there's a great deal of fear that both the violence and the virus could spread uncontrolled.
When I was a seminary student in Chicago one of my mentors, Rev. Jerry Wise, often made reference to the Biblical story of Abraham and Isaac—that God always puts a ram in the bush to help us through difficult times. Here in Ghana, in song and prayer, the church speaks of trusting God, who is always able to make a way when there seems to be none.
We believe that with God's guidance, and through the dedication and hard work of people in West Africa, both church and society will move through these current difficult times and emerge even stronger. I ask for your continued commitment to contributions to my sending and support, and prayers for those suffering the effects of Ebola in Guinea, Liberia, and Sierra Leone and for peace in northern Nigeria. And I thank you again for all your support, which allows the Presbyterian Church (U.S.A.) to be alongside our partners in the region.
Josh
The 2014 Presbyterian Mission Yearbook for Prayer & Study, p. 122
Read more about Josh Heikkila's ministry
Write to Josh Heikkila
Individuals: Give online to E200353 for Josh Heikkila's sending and support
Congregations: Give to D507520 for Josh Heikkila's sending and support
Churches are asked to send donations through your congregation's normal receiving site (this is usually your presbytery).
A group of our committed donors has pledged to match all gifts sent for mission personnel support now through December 31, 2014, up to $75,000. This means your gift today will be matched by a gift to support mission personnel around the world, wherever the need is greatest. We invite you to take advantage of this wonderful opportunity to double the impact of your gift. Thank you!
Topics:
Tags: