The Presbyterian AIDS Network (PAN) welcomes those who advocate with and care for persons and families who have been infected or affected by HIV and AIDS. We encourage the Church to live out Jesus' ministry of love and justice.
Join PHEWA and take part in this ministry.
Meet the PAN Leadership Team members.
---
HIV/AIDS podcast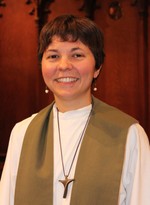 Join the Rev. Emily Rose Proctor on her 25 min. podcast with Liturgy and Leadership, sharing insights into how we can talk about HIV and AIDS in worship, with children, and where we can find more useful resources. Emily serves as Interim Associate Pastor to Lakewood Presbyterian Church in Jacksonville, Florida and on the Board of Directors of the Presbyterian Health, Education & Welfare Association (PHEWA), representing PHEWA's Presbyterian AIDS Network (PAN).
Emily prays, "God of Surprises, you break into our lives in unexpected ways, and we often find ourselves unprepared. Forgive us for the times that we sleep walk through life, oblivious to the needs and concerns of others, especially those most impacted by HIV and AIDS. Forgive us for our complacency in the face of suffering both in our own community and all over the world. Wake us up and open our eyes and ears your transforming work in the world. Make us instruments of your healing and reconciliation, that we too might be transformed. In Christ's name we pray, Amen." Listen to podcast
---
Seeking Justice Through the Power of Relationship: HIV/AIDS and Healthcare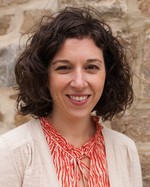 PAN Leadership Team member Erin Donovan writes for Unbound, the PC(USA) online interactive journal of Christian Social Justice, "Seeking Justice Through the Power of Relationship: HIV/AIDS and Healthcare; Your Mission Field Is Around You." Erin serves as the Executive Director of HopeSprings, the Chair of Johns Hopkins Center for AIDS Research Community Participatory Advisory Board, and is a member of the Mayor's HIV/AIDS Commission for the City of Baltimore, Maryland.
"When I was in college, I felt a clear call to work in East Africa. This call directed every decision I made, from choosing a major at Vanguard University to spending my summers in Kenya. In 1999, I had the opportunity to work with a professor on a research grant testing a rapid, 20-minute HIV test. (Little did I know that it would eventually become standard practice!) Just a few years earlier, Magic Johnson had announced he was HIV+. At the time, I remember associating HIV with fear, stigma, discrimination, and death. I can now freely admit that as I started working on the study I was scared. Ashamed as I am to say it now, I associated HIV with sin and held that same stigma in my own heart.
After graduating, I moved to Kenya to do community health education and development work. I spent much time in urban shantytowns with open sewage and no running water. I began to see death everywhere, but HIV/AIDS was never mentioned. It was tuberculosis, cancer, or dehydration caused from diarrhea, but never HIV/AIDS. As I began to learn, the stigma and discrimination led to silence, and the silence led to death."
---
Download the 2013 World AIDS Day Worship, Awareness, and Advocacy Resources
'Shared Responsibility: Strengthening results for an AIDS-free generation'
'Getting to Zero'
December 1, 2013 marks World AIDS Day (WAD), a day of awareness and action in the struggle to eradicate HIV and AIDS. World AIDS Day brings together people from around the world to raise awareness about HIV and AIDS and to demonstrate international solidarity. The day is an opportunity to spread awareness about the status of the pandemic and to encourage progress in HIV and AIDS prevention, treatment, and care.
In every congregation and worshiping community, there are those sitting in the pews waiting for HIV and AIDS to be addressed from the pulpit and discussed in adult education. They are listening for words of recognition, understanding, comfort and healing, hoping to hear that their church stands with them and will walk the journey beside them. The Presbyterian AIDS Network (PAN), a network of the Presbyterian Health, Education and Welfare Association (PHEWA) offers these worship, awareness, and advocacy resources to encourage your observance of World AIDS Day and to assist you in planning worship around HIV and AIDS emphases throughout the year.
2013 Worship, Awareness, and Advocacy Resources
2012 packet
2011 packet
---
On Becoming an HIV/AIDS Competent Church and Church Leader
Nov. 29 – Dec. 1, 2012 Conference at Johnson C. Smith Theological Seminary, Atlanta, GA
The Office of Public Witness and the Presbyterian AIDS Network are partnering with Johnson C. Smith Theological Seminary for a conference on creating HIV/AIDS competent churches and church leaders.
The conference will be part of certificate program offered by Johnson C. Smith Theological Seminary that grounds participants in the fundamentals of both HV/AIDS and practical theology. Participants in the program will be equipped to provide prophetic witness and compassionate action that facilitates both spiritual and social change.
The Office of Public Witness, which will be presenting information on advocacy as discipleship and ministry, is offering a limited number of partial scholarships. Download the save the date flier!
To apply for a scholarship, complete this application form and return it via email. Details on the conference, including registration, are posted on the John C. Smith website, with more information to come. Join us there!
---
My Dreams for an HIV Competent Church
HIV & AIDS at the 220th Gen­eral Assem­bly of the Pres­by­ter­ian Church (U.S.A.)
By Emily Rose Proc­tor, Teach­ing Elder Com­mis­sioner, Bal­ti­more Presbytery
No HIV-related Over­tures for the220th Gen­eral Assem­bly
The 219th Gen­eral Assem­bly of 2010 was a pow­er­ful moment in the Pres­by­ter­ian his­tory of engag­ing HIV/AIDS aware­ness. That year, the Pres­by­ter­ian AIDS Net­work (PAN), a mem­ber orga­ni­za­tion of the Pres­by­ter­ian Health, Edu­ca­tion, and Wel­fare Asso­ci­a­tion (PHEWA), arranged for HIV testing; resourced pres­bytery mem­bers who were writ­ing over­tures encour­ag­ing Pres­by­ter­ian lead­ers to help break the stigma and seek HIV test­ing at more of their cor­po­rate gath­er­ings; and engaged the report from the Advi­sory Com­mit­tee on Social Wit­ness Pol­icy (ACSWP) "Becom­ing an HIV and AIDS Com­pe­tent Church: Prophetic Wit­ness and Com­pas­sion­ate Action". An over­ture meant to address issues of HIV and AIDS in the crim­i­nal jus­tice sys­tem was even passed with some fund­ing. It could have been the begin­ning of a new era of address­ing the chang­ing face of HIV and AIDS, not just with words, but also with action.
---
PAN's 2012 Faith In Action Award is presented to Mercer Island Presbyterian Church
A capacity crowd of over one hundred gathered on Monday, July 2nd, in the accessible gymnasium of the historic downtown Smithfield United Church of Christ during the 220th General Assembly of the Presbyterian Church (U.S.A.) in Pittsburgh, PA for the PHEWA G.A. Ministry Awards Celebration Reception. This has come to be one of the highlights of each Assembly, an opportunity to honor individual Presbyterians and congregations who call their faith into action through exemplary outreach ministries. In PHEWA tradition, hot and cold hors d'oeuvres were served at this dinnertime gathering, to keep ticket costs low.
In addition to awards presented for ministry excellence in congregational/community transformation, specialized pastoral ministries, and disabilities concerns, the Presbyterian AIDS Network (PAN) presented our second biennial Faith In Action Award to the Mercer Island Presbyterian Church of Mercer Island (MIPC), Washington. George Kerr, Co-Moderator of PHEWA's Presbyterian AIDS Network (PAN) presented the Award to the Rev. Paul Barrett, Co-Senior Pastor, accepting on behalf of the congregation.
In nominating MIPC for this Award, the Rev. Eliana Maxim, Associate Executive Presbyter for Multicultural Ministries, the Presbytery of Seattle, wrote, "MIPC has served those living with HIV and AIDS through hands-on efforts such as preparing meals, raising funds and nurturing relationships. Yet they have also been compelled to raise awareness and visibility of the church's care and concern for this issue as one rooted in our reformed theology and the very identity of Jesus Christ… But perhaps nothing is more indicative of Mercer Island Presbyterian Church's commitment to dispelling fear and promoting education and understanding of HIV/AIDS than their unanimous calling of Rev. Barrett 7 years ago, first as Associate Pastor and recently as co-senior Pastor. Rev. Barrett lives openly as an HIV positive individual. Married with a young daughter, Rev. Barrett has, in effect, promoted MIPC as a safe and nurturing faith community for those in the HIV/AIDS community. His leadership has been marked by compassion and a call to action to serve those who have marginalized and/or discriminated because of their health status." We are grateful for the witness and service of the Mercer Island Presbyterian Church community. Read more here.
---
Becoming an HIV and AIDS Competent Church
Prophetic Witness and Compassionate Action
Becoming an HIV and AIDS Competent Church: Prophetic Witness and Compassionate Action, a report passed by the 219th General Assembly (2010) of the Presbyterian Church (U.S.A.) offers recommendations for action to the church. A short study resource at the conclusion of the report is based on PHEWA's Presbyterian AIDS Network's (PAN) video series and can help a congregation learn about issues of HIV and AIDS.
---
See 'The Changing Face of HIV/AIDS'
A new DVD by the Presbyterian AIDS Network (PAN)
In the United States, the face of HIV and AIDS has changed dramatically in the 30 years since the start of the pandemic. Communities are living with increased rates of infection and more and more Americans are affected by HIV.
This DVD in six 3- minute segmentsexplores "The Changing Face of HIV/AIDS," telling the story of ministries of compassion and support as the church and our communities respond. The segment, "What People of Faith Need to Know about HIV/AIDS" offers a basic primer for the church living in an HIV Positive world. By discussing the facts about HIV and AIDS, the video empowers the viewer to make faithful decisions and the church to take faithful actions, as well as helping to reduce the stigma attached to this devastating illness.
The Presbyterian AIDS Network (PAN), a Network of the Presbyterian Health, Education & Welfare Association (PHEWA), is available to assist a congregation in becoming an HIV and AIDS Competent Church.
A memorial to Jack Deckard, this DVD was made possible through the generosity of the Jack Deckard Memorial Advised Fund, Presbyterian Foundation.
Part 1 - AIDs Interfaith Ministries of Kentuckian: Louisville, Ky


Part 2 - The Granny Connection: Columbus, In.


Part 3 - Camp Heart to Heart: Lebanon Junction, Ky.


Part 4 - The Women's Collective: Washington, D.C.


Part 5 - HopeSprings: Baltimore, Md.


Part 6 - What People of Faith Need to Know About HIV/AIDS


---
Presbyterian AIDS Network (PAN) presents our First Faith in Action Award
The first ever PAN Faith In Action Award was presented to Elder Rafael Rodriguez and the Red Ribbon Fellowship of First Presbyterian Church of Elizabeth, N.J. at the PHEWA Ministry Awards Celebration Reception at the 219th General Assembly on July 5, 2010. Pastor Robert D. Higgs was present to accept the award, along with Rafael. Rafael's moving acceptance speech, telling their ministry story, is included here, below. The Rev. Charles Hale, a former pastor of First Pres of Elizabeth, and important in the formation of the Red Ribbon Fellowship, stated before the reception that being present for this award presentation "is the highlight of my ministry." The newly elected Moderator of this 219th General Assembly, Cynthia Bolbach, visited the Reception to give her welcome and a pat on the back to the ministries of PHEWA. She raised her stained finger and announced that she had been tested and, "I know my HIV status." We hope that she says that, everywhere that she goes!
---
Spotlight on congregations
Hear stories from congregations engaged in HIV/AIDS ministries.
HopeSprings is a ministry of Central Presbyterian Church and Grace Fellowship of Baltimore, Maryland. It was founded in July 2007 to address the pandemic locally in Baltimore and internationally in Malawi, Africa.
McDonough Presbyterian Church is a friendly 775-member congregation about 30 miles southeast of Atlanta, Georgia. Led by member Teressa Staten, a new member of the Presbyterian AIDS Network (PAN), McDonough has held a number of AIDS awareness events leading up to World AIDS Day, which occurs on December 1 each year.
Westminster Presbyterian Church is an urban church in Southwest Washington, D.C. Ruth and Brian Hamilton have been copastors of this mid-sized congregation for more than 10 years. Why have an HIV/AIDS ministry? "Many of our primary members are personally affected and it became obvious that the stigma around HIV/AIDS was not attached at our church," commented Ruth.
---
Visit these websites
The World Council of Churches
Visit the World Council of Churches website.
The Ecumenical Advocacy Alliance
The Ecumenical Advocacy Alliance is an international network of churches and church-related organizations committed to campaigning together on common concerns. Current campaigns focus on HIV and AIDS and Food. Their resources for observing World AIDS Day can be used throughout the year.
AIDS.gov
AIDS.gov is a gateway to all domestic U.S. government HIV & AIDS testing, treatment, & research information.
UNAIDS
UNAIDS , the Joint United Nations Programme on HIV/AIDS, is an innovative partnership that leads and inspires the world in achieving universal access to HIV prevention, treatment, care and support.

The Black Church & HIV: The Social Justice Imperative
A project of the NAACP
the united states people living with hiv (plhiv) caucus
The United States People Living with HIV (PLHIV) Caucus is a group of organizations, coalitions, networks, client groups and individuals with HIV who advocate for people living with HIV (PLHIV) in the U.S. Formed in January 2011, the Caucus includes diverse and accountable representation by people living with HIV from throughout the United States. "Since the early days of this epidemic, people living with HIV have demanded inclusion in decision making processes. The U.S. PLHIV Caucus is our vehicle to make sure our voices are heard in the policy and advocacy discussions that so profoundly affect our lives," said Caucus Steering Committee President, Cecilia Chung.
Tags: