Learn about Presbyterians Organized in Nurture and Teaching
Presbyterians Organized in Nurture and Teaching (POINT) is a network of educators who offer Christian education expertise and curriculum interpretation skills to churches in their area. These volunteers, appointed by each presbytery and equipped through the General Assembly Mission Council, lead the way in assisting churches with their educational ministry.
---
Growing in Grace & Gratitude
introductory workshops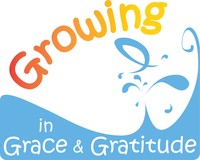 Congregational Ministries Publishing is creating Growing in Grace & Gratitude, new denominational curriculum for ministry with children and their families, for fall 2015. POINT representatives are encouraged to attend an introductory workshop at one of these locations.
---
Get the POINT Network News
Summer 2015
This issue explores the grace-filled design of the new children's curriculum, Growing in Grace & Gratitude, an article encouraging congregations to evaluate and plan throughout the summer, and information about Growing in Grace & Gratitude for Toddlers (Ages 1–3) and the new look for the Great Ends of the Church series.
---
Get the 2015 POINT ministry guide
The Ministry Guide is ready for download. Update your POINT notebook, use logos and slides for curriculum interpretation and promotion, post documents on your presbytery website, and send the files to anyone who needs information about selecting curriculum or how to use the Bible with children, youth, and adults.
Continue reading
---
Meet the POINT CMP Regional Representatives
POINT CMP regional representatives consists of individuals who feel called to provide a different level of leadership in support of Congregational Ministries Publishing resources and POINT volunteers in their area. These team members receive additional training to be better equipped to connect pastors, educators, and volunteers to denominational resources and educational support in their region. They also assist with training at the POINT annual event.
Contact a regional representative to receive assistance with resources, to network with another POINT representative, or to discover how POINT members can assist your congregation. POINT CMP Regional Representatives are ready to assist you.
Continue reading
Comments
Shari, great question. There are several very inexpensive and easy-to-use resources in the Being Reformed series that are excellent tools for new member classes. Although not specifically about the entire Book of Confessions, the four short-term studies, A Brief Statement of Faith, Thelogoy for Presbyterians, Re-membering Baptism, and Wisdom from the Early Church, are good options to build a foundation of faith in the Presbyterian Reformed tradition. There is also a small book from the Office of the General Assembly on our constitutional documents with one session on the Book of Confession, Common Faith, Common Mission. You can order any of these resources through store.pcusa.org. Last tip for inexpensive tools for teacher training, new members, or officers is the free online site Opening Doors to Discipleship. Send me an email with the name of your congregation and your requset for the PC(USA) login number. May God richly bless you and your leadership with new members. Peace. candace.hill@pcusa.org

I am looking for inexpensive materials to use for a new member class; I would like to have information on (easy to understand) on the Book of Confession...any suggestions?