Different cultures, different callings, same church
With the help of Racial Ethnic & Women's Ministries, a group of new-immigrant young adults are forming a network and discovering their leadership potential.
By Emily Morgan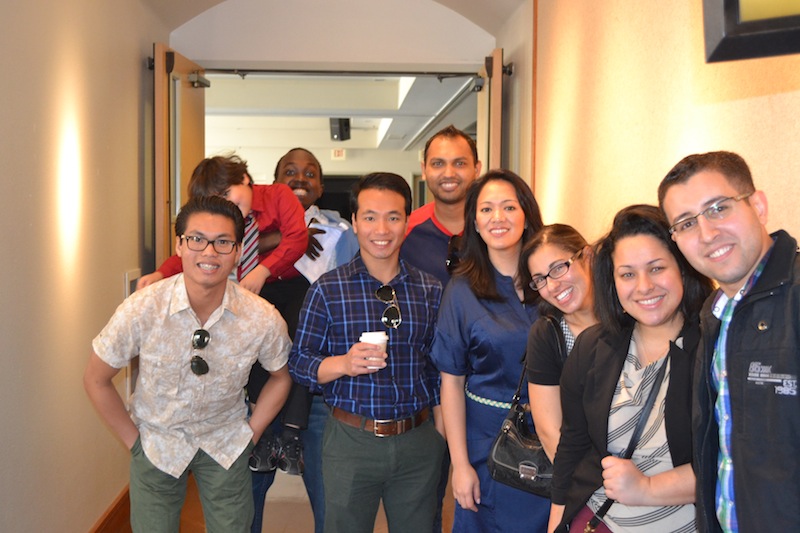 When Racial Ethnic & Women's Ministries organized its first Young Adult New Immigrant Leadership Institute (YANI) in October 2013, it could never have anticipated the results.
Young adults between the ages of 23 and 35 gathered in the Dallas/Fort Worth area to cultivate their skills as leaders and to explore their callings in the Presbyterian Church (U.S.A.). Together, they learned about theological-education opportunities, spiritual practices, the 1001 New Worshiping Communities initiative, the PC(USA) ordination process, and how to find balance between life and work. Through it all, the participants formed deep relationships.
But, to the surprise of many, the connection did not end when the institute did.
"Although we came from very different cultures, the common ground we have found has created a mentality and spirituality to go forward with what we have been dreaming and planning for," says Loc Dai Nguyen, minister of English Ministries at the Vietnamese United Mission in Charlotte, North Carolina, a new worshiping community in the PC(USA).
That common ground led institute participants to find each other online through Facebook and GroupMe. Since then, they have been supporting each other spiritually and pointing each other to resources, often calling on the offices of the Presbyterian Mission Agency for support. They have been exploring their callings and ministries together. Some even organized a trip to California after the institute to reconnect in person. Nardin Wasef, who attended both YANI and the trip to California, reflected on the experience:
We each have struggles inside and outside of the ministry, but we also have a bond in that we are all immigrants. Our experiences in coming to and growing up in America were similar, our relationship with our parents and extended family were similar, and our experiences in our churches were similar. This is what really strengthened our friendship, I believe, and it is what is continuing to strengthen it.
Strengthen their friendships they indeed have, and through these friendships and encouragement some have taken on new ministries. Patricia Rarumangkay, from Emmanuel Indonesian Presbyterian Church in Rockville, Maryland, explains that she "would have completely dismissed the idea of becoming an elder at 28 years old." However, after learning more about the PC(USA)'s understanding of ministry at YANI, she was shortly afterward ordained a ruling elder.
Others have taken a different approach to the ministry they were already doing. Bao Duong, from Vietnamese First Presbyterian Church of Garden Grove, California, was and is actively involved with his worshiping community's youth group and Bible studies. The difference is that, as he says, "YANI 2013 has given me confidence in talking about the Word of God [to] my fellow peers."
Going forward, these young adults who met at YANI want to strengthen their connections and bonds of support. Nguyen has great hope for a "close-knit network of YANI who are willing to give and are blessed to receive."
Emily Morgan is a candidate for ordination and the young adult ministry specialist.
---




order the special issue Guide to Young adult ministry and read more articles like this one
Tags: