We are the tomato plants growing on your fire escape
How a (mostly) rootless young adult became a local-food advocate and discovered a community to call her own
By Casey Henry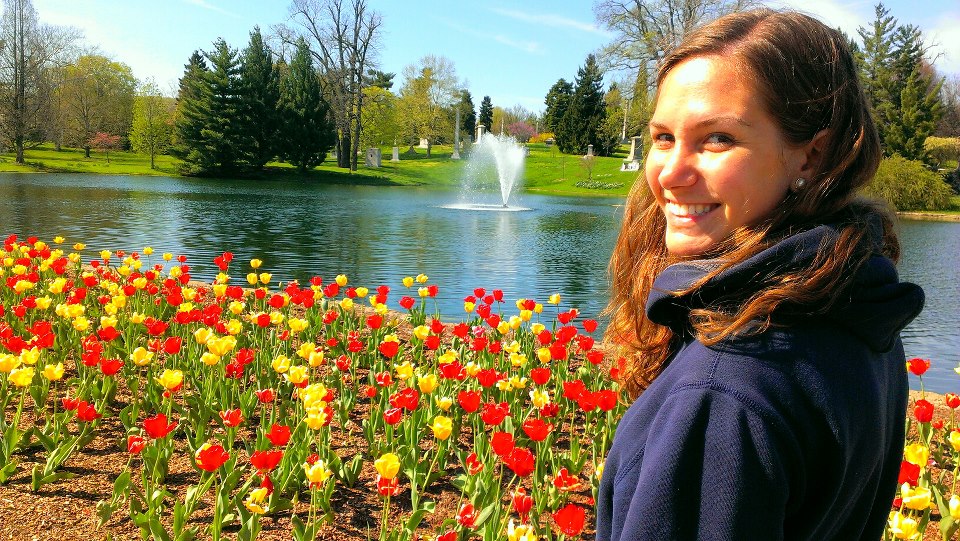 As a young American in my mid-20s, I am accustomed to a mobile life. I have moved in and out of six different cities in the past six years. I have family scattered in multiple states, and the majority of my friends live somewhere other than their hometown. It's a situation representative of many millennials. The roots (be they family, tradition, career, or community) that kept our parents or grandparents grounded are perhaps less likely to take hold for my generation.
While challenging at times, our rootlessness is often a choice, a determination to explore different environments until we find the perfect balance between tradition and innovation. We are your window-box herb gardens, fire-escape tomato plants, and vertical gardens—mobile, innovative, hovering. But even a fire-escape tomato plant desires a soil to call its own. And that's precisely what I found when I became an AmeriCorps VISTA through the Presbyterian Hunger Program.
As a VISTA devoting a full year to antihunger community organizing, I explored how our sense of place and commitment to community affect what we eat, how our food is grown, and even how we define ourselves. Roots, it turns out, do have some value.
Gerri Simmons, who is certainly no fire-escape tomato plant, helped reveal this to me. A small, attractive woman who claims to be 70 years old but moves like she's decades younger, Gerri has served as the manager of the West End Community Garden for 10 years. She is a longtime resident of Cincinnati's West End, and I had the pleasure to work with her in the garden on many hot summer afternoons during my VISTA term.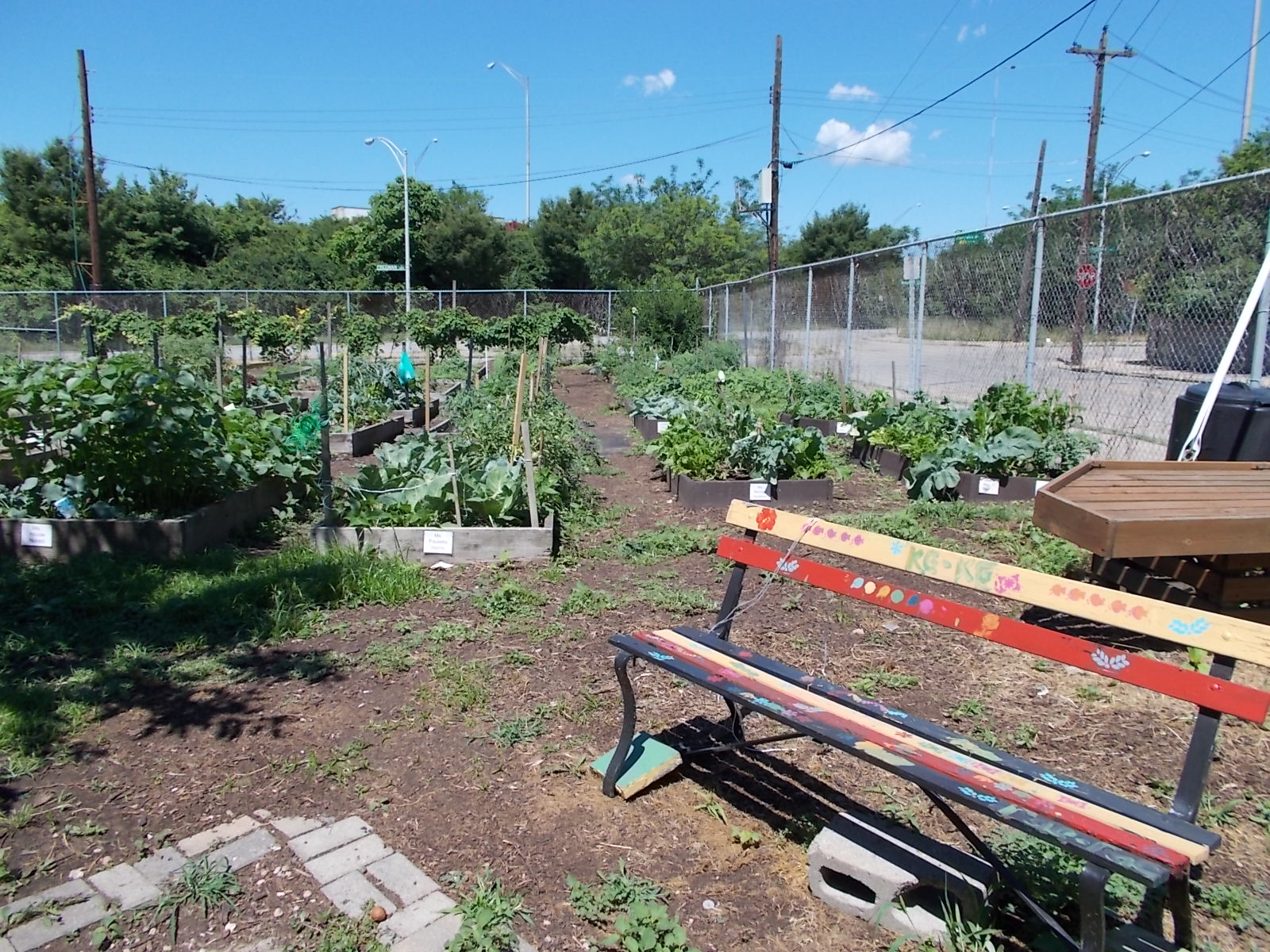 Nestled between an old, abandoned high school, a block of housing projects, and the I-75 overpass, the garden is a hidden treasure harboring 30 prolific raised vegetable beds. A brightly painted bench and a lovingly decorated wooden shelter add a welcoming touch to this little paradise. Last summer she shared with me her insight into why this community garden plays such an important role in the sustenance and growth of her community.
Sitting under the shade of an apple tree to dodge the heat of the late June sunshine, she told me about all the people leaving her neighborhood in hope of escaping hard times and finding better opportunities. The garden, Gerri explained, is a way into the lives of the poor.
As a retired teacher, Gerri emphasizes the need to involve children by using the garden as a center of education, training, and exercise. She has witnessed firsthand a child's look of astonishment when told where carrots come from, and she sees it as a priority to remedy the microwave-dinner mentality with gardening. "If I have ten kids working out here, it's my hope that one of those kids will turn into a gardener," Gerri says.
Who knows what changes could occur if more of the young, creative minds of the West End were inspired stay and put down roots—to seek fulfillment and prosperity in their hometown, injecting their energy into the place that needs it most. It's something a child would learn at the West End Community Garden—that roots don't just serve the individual plant; they keep the entire ecosystem in place. When one of us uproots, the entire soil is disturbed.
To be sure, it happens in poor and affluent communities alike—easy-come, easy-go lifestyles that lead us from place to place in pursuit of more, better, or different. I don't mean to say we should resist the urge to create rather than inherit a home but am merely considering how the rootless nature of many Americans, myself included, seems to enhance the appeal for convenience when it comes to food and community.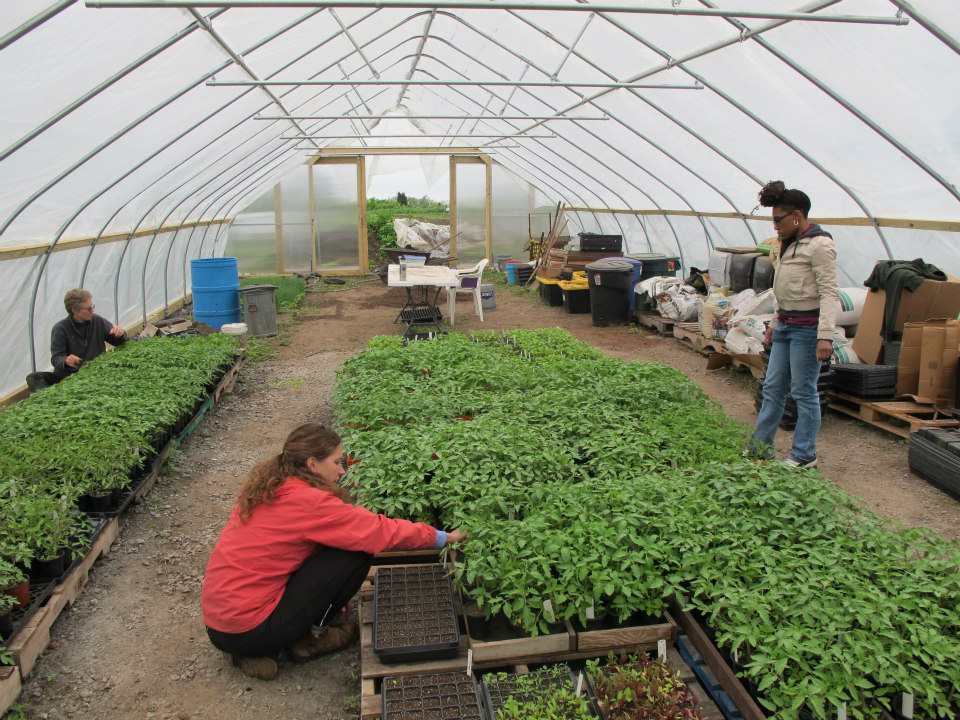 Where does our food come from? Who grows it? How is it grown? It's more challenging to answer these questions and to become seriously engaged in sustainable local-food production when we're on the move.
I don't know where my roots will be planted in five years. What I do know is that I've found a home, at least for a while, as a local-food advocate here in Cincinnati. During my year as a VISTA, I was introduced to a fantastic local food co-op called Our Harvest Cooperative. With a goal of growing healthy food, creating good jobs, and training new farmers, I feel like I've found an opportunity to make positive, lasting change to food systems in southwestern Ohio. I am learning that a connection to place and a commitment to the land on which we live are important to building healthy communities.
I've remained a quintessential millennial in a way (I chose this community after all), but at the same time, I've begun to resist my generational culture by putting down roots.
As I make my way through my 20s and beyond, I'll be thinking of Gerri as I strive for that balance between young restlessness and mature rootedness. But until I find that perfect stretch of land to cultivate in the place I least expect, you can find me tending the tomato plants on my fire escape.
Casey Henry is sales coordinator for Our Harvest Cooperative, a local food co-op partnering with farmers in the Greater Cincinnati area.
AmeriCorps VISTAs
Join the Presbyterian Hunger Program for a full year of antihunger community organizing through AmeriCorps.
---




order the special issue Guide to Young adult ministry and read more articles like this one
Tags: