The gospel according to pop culture
Millennials take pop culture seriously, and the church should too.
By Grier Booker Richards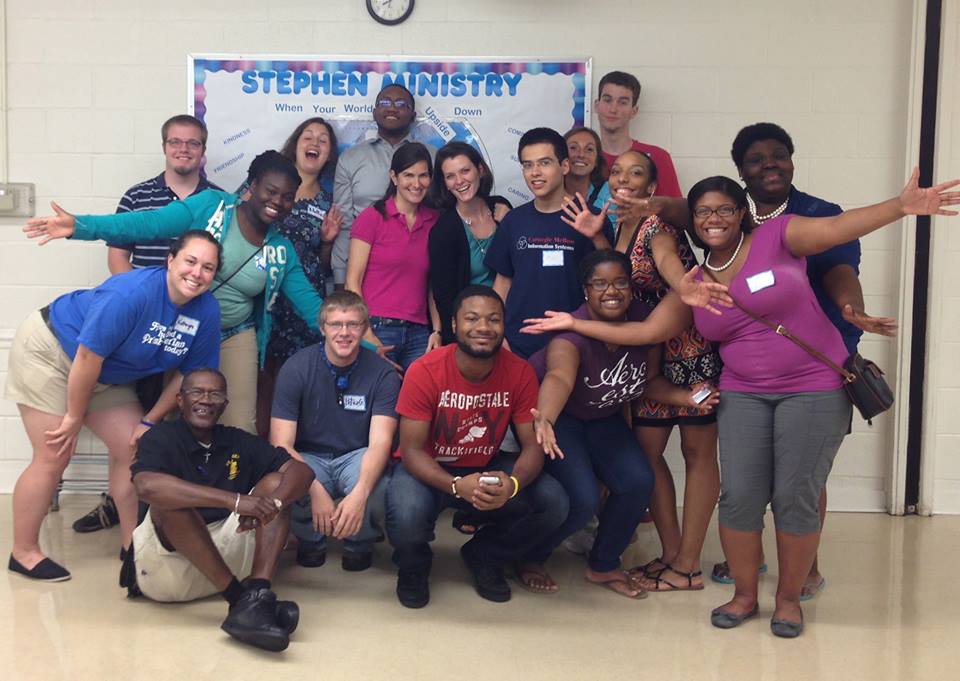 Asked what he's looking for in a congregation, a college student in Greensboro, North Carolina, said: "My ideal church or worshiping community would be one that understands that, for me, worship extends beyond Sunday mornings. It's in Wednesday-night discussions and Saturday-afternoon concerts. It's at the dinner table, when we're planting sustainable gardens, when I go to the movies with my friends, or even when I'm just watching TV. It's in food drives and community yard sales. My relationship with God extends to every part of my life, and I want my church to be like this too."
I suspect these sentiments ring true for many millennials. Young adults want to connect with faith communities that take the message of the gospel seriously but that also take seriously their Monday-through-Saturday, movie-watching, Pandora-loving, media-saturated lives.
For the last two years, UKirk Ministries of Greensboro has partnered with the campus ministry of Saint James Presbyterian Church to create "The Gospel According to Pop Culture," a summer program series. Each Tuesday night, college students from multiple campuses, recent high school graduates, and other young adults from the area join campus chaplains, older adult "presence keepers" from Saint James, and members of UKirk Greensboro's board of directors for conversation about theology and pop culture.
After a shared meal and corporate prayer, we watch video clips, listen to sound bites, read and respond to Scripture, and discuss how the theological and social issues discussed conflict with, inspire, or challenge our understanding of the Christian faith and our journeys of discipleship. Topics of conversation run the gamut: class privilege and family values; womanist/feminist liberation; God's providence; the role and mystery of prayer; how our lives of faith are shaped by racial, cultural, and gender stereotypes; differing and similar claims to truth held by science and Christianity; and the imago dei (image of God). No subject is off limits.
The students and young adults are savvy, curious, and engaged. They are hungry for substantive theological discussion and for conversations of depth, meaning, and intensity. They are acutely aware of the media messages they ingest and want to know how they mirror, obstruct, and strengthen their lives of faith.
More than anything else, young adults want the church to get more comfortable speaking the language of popular culture and media. They don't want every church to buy big-screen TVs or blast music from the balcony. They simply want their faith communities to listen with interest when they talk about why they love Beyoncé, Jay-Z, or Imagine Dragons.
They want curiosity. They want to answer our questions: "What's the big deal about Mumford & Sons?" or "I've heard people say they've discussed The Hunger Games in their Bible study. How is this a religious book?"
By challenging the church to become more culturally literate, young adults help strengthen the body of Christ for our 21st-century world. They are coming to us, equipped with creative tools for exploring the stories of Scripture, the mysteries of faith, and the trials of the human condition. Our job is to welcome them, engage their interests, and learn from them about the myriad of media through which God speaks to them and us.
Grier Booker Richards is the executive director and chaplain for UKirk Ministries of Greensboro, North Carolina.
LEARN MORE
UKirk is a network of PC(USA) collegiate ministries. Whether you're seeking a campus ministry or have one to share, UKirk is the place for you.
---




order the special issue Guide to Young adult ministry and read more articles like this one
Tags: