Young adult hospitality houses
Claiming hospitality as our Christian identity
Adapted from the vision statement behind hospitality houses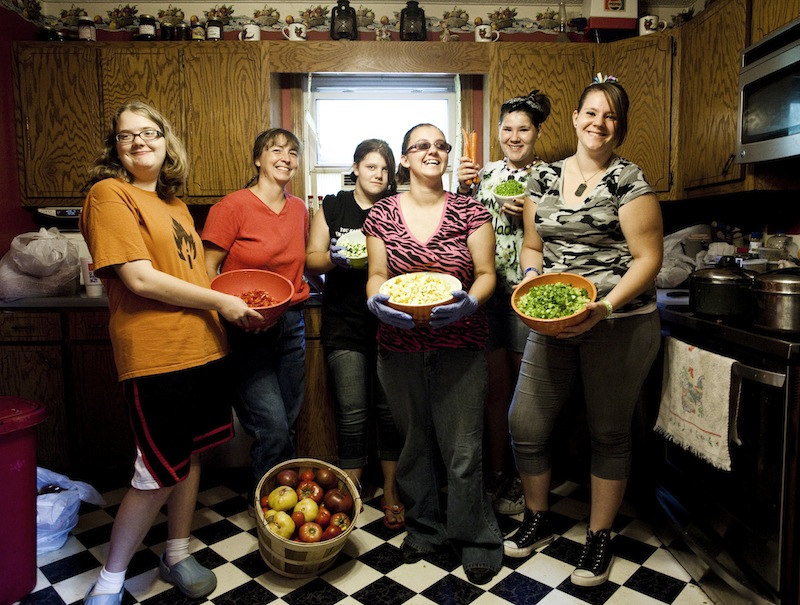 Each year, tens of thousands of young adults leave campus after graduation and serve in communities across the country through such programs as AmeriCorps, Teach for America, and City Year. Many of them move to communities where they have little connection to anyone.
Imagine this: a senior at Presbyterian-related Macalester College graduates and applies to serve with Hands on Atlanta. He doesn't know anyone when he moves to Georgia. He is looking not just for a place to live but for a place to belong.
This is where the church needs to step up. Very few of these young adults will seek out a church when they arrive. Even if they do, we must ask ourselves if our welcome and our worship will invite them to return. That's true for both the spiritual-but-not-religious crowd as well as the more faith-oriented among them.
We are seeing tremendous growth in faith-based volunteer programs. The Episcopal Service Corps has nearly doubled in size during each of the past two years. At St. Mary's Church in Harlem, New York, 140 college students applied for five service placements. The Jesuit Volunteer Corps received three times as many applications last year as they did the year before. And closer to home, the Presbyterian Young Adult Volunteer program is booming.
But even these young people often do not find a home in our congregations. The hospitality house initiative is a call to church leaders to boldly yet thoughtfully invite and welcome these young activists—not necessarily to join our churches, but to be supported by our communities of faith because of their call to service, which also is the call of the gospel.
Challenges include affordable housing, isolation
One challenge these young adults face is finding affordable housing. Most receive limited stipends and scramble to find roommates and establish a community life that is safe, affordable, and affirming.
Many are isolated in their new environments. At first, they are likely to know only the people where they serve. They can feel overwhelmed and undersupported as they encounter issues of poverty.
The connection between faith and service is vague or absent for many of these young adults. Yet they remain interested in opportunities for reflection with others who have a passion for service and social justice.
Offering hospitality to young adults
Our church needs to develop strategies to invite, welcome, and support these young adults. We can do this through housing, food, fellowship, and spiritual and theological exploration.
Churches should consider establishing houses of hospitality, where four to six young adults share a house or apartment. In these congregation-sponsored housing accommodations, young adults can live under a rule of community life founded on Christian principles.
If supporting a house or apartment is not feasible, members with empty bedrooms could welcome these young people to live in their homes.
Congregations also can offer weekly meals and a structured conversation based on a yearlong curriculum, available online, that is designed to connect the young adults' service with their faith journey.
Houses of hospitality offer us a chance to respond to the call of the gospel. It also offers us the opportunity to relate our passion for service and justice to the same passion these young adults feel. The inspiration of those in service will reawaken our vocational call to be in service to our neighbor and will renew our relevance to a faith-weary society.
GET INVOLVED
---




order the special issue Guide to Young adult ministry and read more articles like this one
Tags: