Evangelism
Campaign: Train leaders for community transformation
"Always be prepared to give an answer to everyone who asks you to give the reason for the hope that you have. But do this with gentleness and respect." 1 Peter 3:15–16
God calls us to share our stories of faith. As part of World Mission's call to address international evangelism around the world, we invite individuals and congregations to consider engaging more deeply in the work of international evangelism: sharing the good news of God's love in Jesus Christ.
One of the most effective ways to grow the Church around the globe is to train local leaders to address the specific challenges they face in their own community, whether hunger, a natural disaster, injustice or the persecution of the Christian community. Our global partners have challenged U.S. Presbyterians to help equip their leaders to become agents of transformation—not with imported, "cookie cutter" solutions, but with training that enables leaders to reflect theologically and to lead their community towards local solutions. This movement, "Train Leaders for Community Transformation" will focus on holistic leader training that can lead to life-changing solutions for the world God so loves.
Examples include:
i) Equipping pastors and church leaders with sound reformed theological education that empowers them to address pressing local needs and challenges.
ii) Leader training that combines theological education with the development of practical skills such as agricultural development, literacy training, health, conflict resolution, teaching, and peace-building.
iii) Leaders trained in Community Health Evangelism to address the overall health of the community—basic health, hygiene, food security and respect for human rights, all while sharing the Good News of the Gospel.
Presbyterian World Mission wants to engage US Presbyterians to work with our global partners in these ways, supporting our global partners as they work to train and equip their pastors to be agents of transformation in their communities.
Find out what it means to be a Transformational Leader. Click here for a definition.
What can you do?
We are providing this handy list of 10 things you or your congregation can do to partner with World Mission on evangelism. You may feel free to print this out and share it with your friends or your church.
You can also contact Juan Sarmiento and get involved! Juan will have ideas for what you can do to help tell the world about the saving love of Christ, and how you can help promote this initiative with us around the world.
Contact: Juan Sarmiento, International Evangelism Catalyst, or call 502-569-5262. He is available to speak to Presbyteries, congregations, and groups of Presbyterians. You can also subscribe to his blog and like Presbyterian World Mission's International Evangelism Facebook page to find out more about the campaign.
DONATE TO THE "TRAIN LEADERS FOR COMMUNITY TRANSFORMATION" EVANGELISM FUND!
About Juan Sarmiento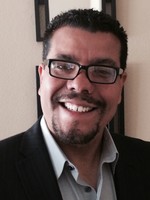 An ordained minister, Sarmiento has been active in many roles in the PC(USA). In the Presbytery of San Fernando, he served as a member of the Evangelism and Church Growth committee and moderator of the presbytery. He also co-chaired a committee of the Synod of Southern California and Hawaii, was a commissioner to the 216th General Assembly, a member of the Reforming Ministry initiative (Office of Theology and Worship) and assessor with the New Beginnings program with the Office of Evangelism and Church Growth. Sarmiento helped launch the first evangelical organization to serve the needs of the HIV-positive community in Brazil, was an organizer for the Hollywood-Wilshire cluster of Presbyterian churches in Los Angeles, assisted new immigrants through founding a non-profit organization in the San Fernando Valley, served the homeless as part of the ministry team of the Los Angeles Mission and facilitated the formation of a health/faith partnership in South Los Angeles. Born in Venezuela, Sarmiento is a graduate of San Francisco Theological Seminary and has done doctoral studies at Columbia Theological Seminary as well as advanced studies in linguistics at California State University-Los Angeles and Islamic studies at the Fuller School of Intercultural Studies. He has served as a leader for English-, Spanish- and Portuguese-speaking congregations.
Topics:
Tags: