2013 Women of Color Consultation
Photos from the 2013 Women of Color Consultation, Louisville, KY
Mission and Purpose
The Office of Gender and Racial Justice assists the Presbyterian Church (U.S.A.) in fulfilling its commitment to become an open, inclusive and racially just church through worship-based action. Worship-based action is founded upon a Reformed Biblical understanding of gender equality and justice. Read More
---
Racial Ethnic & Women's Ministries pledges to work with Presbyterian Women and Bread for the World to support Women of Faith 1,000 Days Movement
The first 1,000 days of a child's life, from the start of a woman's preganay until the child's second birthday, have an enormous impact on a child's ability to grow, learn and rise out of poverty. Racial Ethnic & Women's Ministries, in partnership with Presbyterian Women in the PC(USA), Bread for the World, and the 1,000 Days Movement, is working to raise awareness and identify resources for Presbyterians to learn more about maternal and child nutrition during this critical period. PW and RE&WM have pledged, through its partnership with Bread's Women of Faith for the 1,000 Days, to hold conversations around the importance of child nutrition, and communicate to Presbyterians and others about the 1,000 Days movement.
Learn what you can do to promote child and maternal health. Use these questions to start your conversation.
---
Meet the Associate for Gender and Racial Justice:
Sera Chung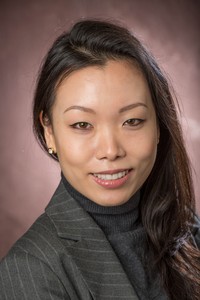 Sera Chung serves as the Associate for Gender and Racial Justice in the Presbyterian Mission Agency. She received her Master of Divinity degree from Princeton Theological Seminary with a concentration in religion and culture. She received a Bachelor of Arts degree in English from Binghamton University. She speaks fluent Korean and English and can read, speak and write in Spanish and Japanese. In 2012-2013, Sera served a year-long internship at the Presbyterian Ministry at the United Nations.
Sera served as a Research Assistant at Princeton University, and assisted in conducting in-depth interviews and research for a national study of religious leaders. She was a student partner with the Office of Multicultural Relations, researching the revitalization of the Asian American Program at Princeton. Sera is also an accomplished musician.
---
Women of Color Consultation 2013
2013 Women of Color Consultation, Louisville, KY
---