Victory as We March Toward
Jobs Not Jails
By Lena Entin
On March 30, the Governor signed legislation to transform the lives of 7,200 people a year — beginning immediately.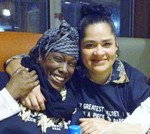 Without you, Olga Pedraza would be out of work and facing a 2 hour night-time bus commute to her one possible job prospect. Olga was sentenced by a system that imprisons our Black and Brown brothers and sisters at higher rates than any other country in the world. That injustice is then compounded by multiple barriers that stand in the way of finding work, and supporting a family.
After a long search, Olga found work that plays to her skills as a compassionate counselor. However, a license is required for the job, and Olga faces fines of over $4,500 to renew her license. Olga channeled her frustration into joining Neighbor to Neighbor members and our allies at Voices From Inside, Ex-prisioners and Prisioners Organizing for Community Advancement(EPOCA)(SDOP funded partner), and Massachusetts Communities Action Network (MCAN) in calling for removing this punitive policy.
With you by our side, we joined our allies in passing legislation through the State House that would remove outrageous fees for people like Olga, who are reintegrating into the community after serving time in prison or on probation. Together we take on transforming a system that perpetuates injustice, and this victory brings us one key step closer to liberation.
"This story about Olga Pedraza and our recent victory was made possible with support from the Presbyterian Committee on the Self-Development of People." - Lena Entin
The Neighbor to Neighbor in Holyoke, MA - Jobs Not Jails is a campaign led by community members to have investment in jobs, education and mental rehab reform instead of development of more prisons. The community is organizing to identify policies that need to be changed and working with pro bono legal assistance to introduce new legislation.
The Neighbor to Neighbor is a project funded with a grant for $15,000 by the Presbyterian Committee on the Self-Development of People (SDOP), a ministry of the Presbyterian Church (U.S.A.). SDOP enters into partnerships with groups of economically poor people who want to change their lives and their communities.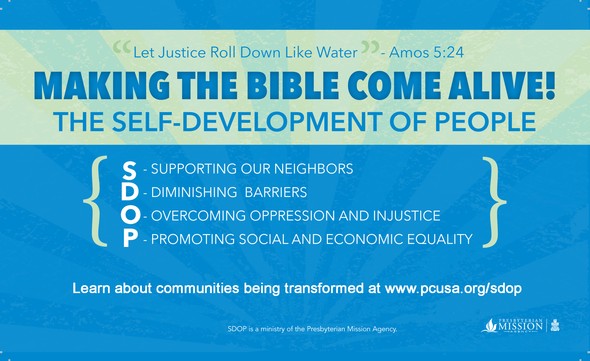 Tags: