Presbyterian Youth Triennium - registration closes May 30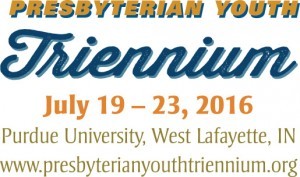 ---




Have you checked out our Quicksheets lately?
Quicksheet #54 - Teaching the Bible with Youth
Quicksheet #55 - Shaping your Youth Ministry Language
Quicksheet #56 - Small Blessings: Blessings & Benefits to Smaller Size Ministry
Learn more about these free resources that are full of simple and concise ideas on the essential of youth ministry.
---

Presbyterian Youth Book Club
Engage young people in the new Insurgent Study Guide helping them explore their faith through the latest blockbuster fiction/fantasy book turned movie. These FREE study guides include Bible study, discussion questions, community building, and a youth friendly flow. If you're interested in starting a Presbyterian Youth Book Club click here!
Insurgent (.PDF) **NEW
The Giver (.PDF) **NEW
Catching Fire (Hunger Games Trilogy - Part 2) (.PDF)
Diamonds in the Shadow (.PDF)
An Abundance of Katherines (.PDF)
The Perks of Being a Wallflower (.PDF)
The Fault in our Stars (.PDF)
The Hunger Games (.PDF)
Looking for Alaska (.PDF)
---
Send us your youth Sunday resources!
We'd love to include them here in our 'Youth Led Worship' index. Send to gina.yeager@pcusa.org. Below are the most recent services shared.
---
Teen suicide: practicing prevention and pastoral care as the Body of Christ
Use the resources contained within this packet to practice prevention and pastoral care with teens who are at risk for suicide.
---