Legends at the end of the trail
Native American congregations, though small, labor to transform their communities and heal wounds from the violent suppression of indigenous identity and voice.
by Danelle Crawford McKinney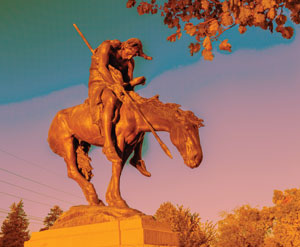 On a typical summer evening on the Haskell Indian Nations University campus in Lawrence, Kansas, the activities of the American Indian Youth Council (AIYC) Conference of the Presbyterian Church (U.S.A.) were far from ordinary. As many as 60 Native American teens from more than 20 tribes walked silently on a trail named in honor of Billy Mills, a Lakota from Pine Ridge Indian Reservation and the first person from the Western hemisphere to win the 10,000-meter race at the Olympics, in 1964.
The trail took the teens, led by Ron McKinney, a Choctaw pastor from Oklahoma, through preserved wetlands. As they walked in silence, McKinney invited the aspiring leaders to reflect on what times were like only a few generations ago, when communities would travel in the evening to protect themselves from enemies. Read more in the current issue of Presbyterians Today Magazine.
Native American Presbyterian Women's Gathering
"One body, One spirit, One sisterhood"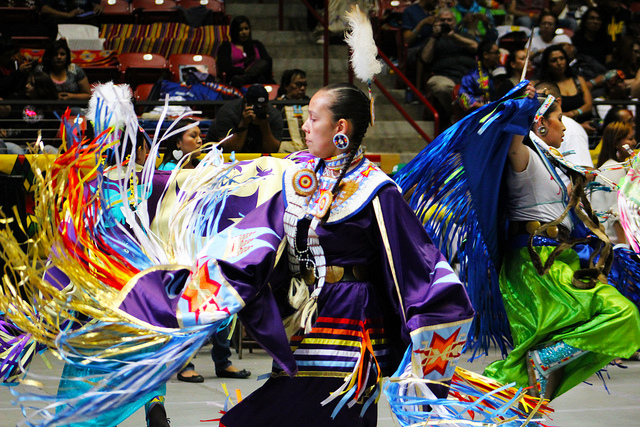 June 17-18, 2015
Minneapolis, Minnesota
More details and registration information coming soon!
---
About Native American Congregational Support
The Native American Congregational Support Office's purpose is to enable the Presbyterian Church (U.S.A.) to respond to Native American congregational issues, enable Native American Presbyterians to participate actively in the mission of the PC(USA), facilitate the church's task of evangelism and leadership development and serve as a liaison to ecumenical and denominational entities in relation to issues affecting Native American Presbyterian churches and chapels
---
Map of Native American lands in the US
Click on map to see larger version
---
Associate for Native American Congregational Support,
Rev. Irvin Porter
Irvin is descended from three Native American tribes: Pima, T'hono O'odham, and Nez Perce. He is the seventh of eight children raised by a single father after the divorce of his parents. He received an Associate of Arts degree in accounting from Haskell Indian Junior College, now a university, in Lawrence, Kansas. He worked in banking for ten years in Idaho, and received his Bachelor's Degree in Business Administration from the University of Dubuque, Iowa in 1997. He is a 2001 graduate of the University of Dubuque Theological Seminary receiving his Masters of Divinity. Irvin met his wife Anne-Cecile Baer-Porter at the seminary. She is preparing for ministry also and is from France. Read More
---
Comments
Are there opportunities for groups to come to any of the Native American locales for mission trips/assistance--not specifically financial contributions? I have searched everywhere I know to look on the PCUSA Site and don't find any info. relating to anything like this.