African American
Presbyterian Congregations Directory
Download from resource archives
---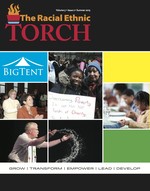 The Racial Ethnic Torch

Summer 2015
In this issue of the Racial Ethnic Torch, we preview Big Tent 2015 and lift up the work that Racial Ethnic & Women's Ministries, and the Presbyterian Church (U.S.A.) as a whole, is doing as we strive to be more culturally humble. We explore the importance of using inclusive and expansive language, and the impact that power, privilege and justice have in our lives and in society, and in our antiracism work. Read online or download here.
---
Learn about grants
The Office of African American Congregational Support provides resources for African-American Presbyterian congregations in support of their efforts to nurture congregational health and growth. These funds are provided for programs that may include, but are not be limited to, community services, congregational transformation, leadership development, evangelism and continuing educational opportunities for lay and clergy.
Priority will be given to programs that serve children, youth, and young adults, enhance leadership training and promote congregational development and church growth.
View the guidelines for awarding ministry grants
Grant Application
For more information about applying for a grant please contact our office at (800) 728-7228, x5697 or by email.
---
Recommended Reading:
Reaching People Under 40 While Keeping People Over 60: Being Church for All Generations (TCP Leadership Series)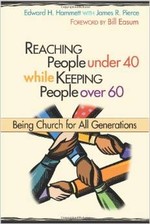 Many established churches are facing a number of challenges in today's increasingly secular culture. Such a shift in many communities creates a challenge of church growth and church health when it seems that satisfying the needs of one group creates barriers to reaching another group. So many are asking, "How do you keep people over sixty years of age, who often hold church culture values, while at the same time reach people under forty, who often hold postmodern values?" If a church is interested in growing, this situation becomes a major challenge. Reaching People under 40 while Keeping People over 60 looks at the church as it seeks to function in a new world. It looks at the differences in the generations and at postmodernism - not just a generational difference but a global change. Most importantly, Reaching People under 40 while Keeping People over 60 looks at what a church can do in this new age to help the church survive - and thrive! Foreword by Bill Easum. A TCP Leadership Series title.
Tags: