---
Asian Congregational Support
NCPC summary
The 1st Northern California Chinese Presbyterian Churches Conference was held September 18-20 , 2015 at the Mt. Hermon Christian Conference Center in the Santa Cruz Mountains.
The conference was chaired by NCPC Moderator Steven Koh who spearheaded a collaboration of six Northern California Chinese Presbyterian churches to plan and organize this event.
The Keynote Speakers were
* the Rev. Dr. Jeff Hutcheson, Presbytery Pastor for Mission & Vision ( Executive Presbyter) of San Francisco Presbytery
* the Rev. Joey Lee, Executive Presbyter of the San Jose Presbytery and
* the Rev. Mei-hui Chen Lai, associate for Asian Congregational Support in the Racial Ethnic and Women Ministries division of the Presbyterian Missions Agency in the PC(USA) denominational headquarters in Louisville,Kentucky.
The weather was beautiful. The redwoods gorgeous. The food bountiful and sumptuous. The inter-generational experience delightful. The fellowship awesome.
Mount Hermon is a Christian Cruise Ship on Land. It rocks. For the majority of the conferees, this was their first Mt. Hermon experience. They all enjoyed it.
The attendees enjoyed learning about our different faith journeys from our different cultural heritages, and were refreshed to go back to our congregations with new perspectives and energy.
Some of the attendees' feedback were:
* Conference exceeded expectations,
* Challenged to go back and make the church more friendly,
* Learned new songs and games
* Better understanding of what it means to be a Presbyterian,
* Who should be driving the car and who should be in the backseat - vision, program, spirit, management? lessons from church consultant George Bullard
* Church as community as immigrants - Jeremiah 29:4-7 Bablylonian Shalom
* How was the story of the prodigal son supposed to end? Luke 15:11-32
* Insights about the meaning of four bananas and the use of Hawaiian sweet bread when doing a communion meal.
We look forward towards more collaboration and fellowship between the Chinese Presbyterian churches in the future, so that Christ may be further glorified in our area.
---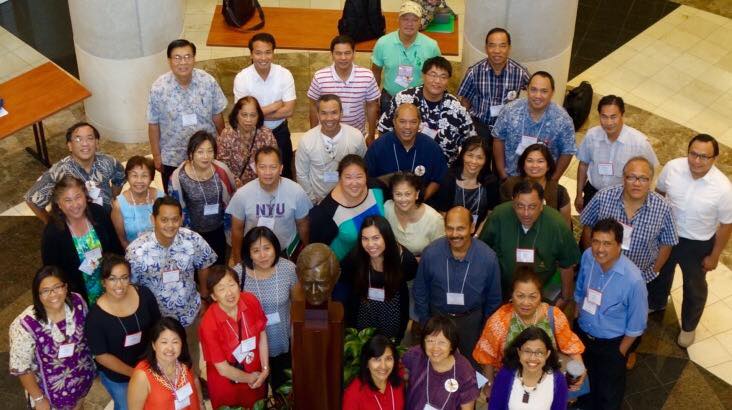 Asian Congregational Support (part of the Racial Ethnic and Women's Ministry program area) works with the Asian constituencies to assist with issues related to Asian American ministries, to develop resources for leadership development, to help in new church development projects, to consult with issues in church redevelopment, to facilitate leadership training conferences and to provide staff service to the Southeast Asian Advisory Committee. The office also cooperates with other General Assembly program areas, offices and middle governing bodies.
Learn more about the work of this office and meet our staff