Leadership Training Opportunities

Want to get involved in this initiative but don't know where to start? Check out these workshops and leadership training to help build the skills and expertise that will help you make a difference in your community!
---
Compassion, Peace, and Justice Training Day
April 15, 2016 in Washington, DC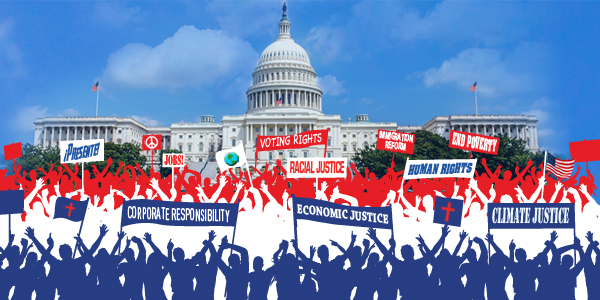 Educate a Child: Disrupting the School to Prison Pipeline
A black boy born in 2001 has a 1 in 3 chance of going to prison in his lifetime; a white boy's chance is 1 in 17. This workshop, focusing on the domestic component of the Educate a Child Initiative, will ask "Who has the power?" in our current educational systems. Participants will examine the relationship between poverty, racism, educational inadequacies, and mass incarceration – including the role that corporations play at both ends of the pipeline. Workshop leaders will share stories of how Presbyterians across the country are disrupting these unjust systems and will equip participants with tools to directly serve students falling through the cracks of the educational system and to impact policy at the district, state, and national levels.
Led by: Alonzo Johnson, Mission Associate for Peacemaking; Ginna Bairby, Associate for Young Adult Social Witness; and Nora Leccese, Associate for Domestic Poverty and Environmental Issues at the Office of Public Witness
Learn More about CPJ Training Day
---
"Educate a Child" at APCE 2016
EDucate a Child Initiative Aims to Remove STumbling Blocks
They don't call Jesus "the Teacher" for nothing. With those words—attributed to the great African-American teacher advocate, author, and scholar, Dr. Cain Hope Felder—the Rev. Alonzo Johnson opened his team's "Educate a Child" presentation, one of some 60 workshops offered at the 2016 Association of Presbyterian Church Educators (APCE) gathering, held from January 27–30 in downtown Chicago.
---
"Educate a Child" at Big Tent 2015
Big Tent 2015 included 3 events related to "Educate a Child": A workshop on the domestic component, a workshop on the international component, and a mini-plenary on the initiative as a whole, featuring Rev. Janet Wolfe of the Children's Defense Fund and Stephen Barrett of CEIPA in Guatemala. Read about it below!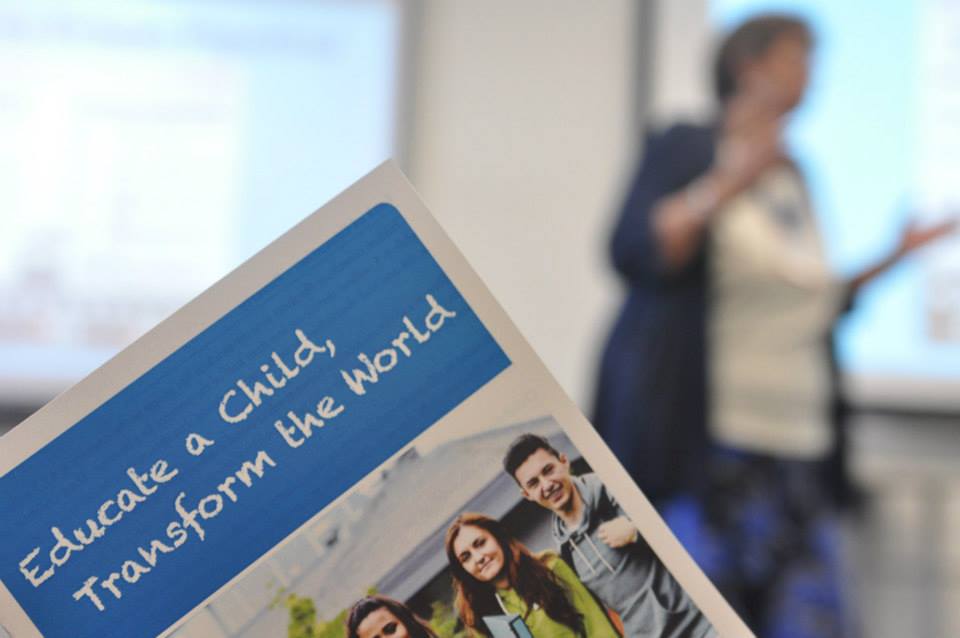 Presbyterians Share Ideas and Vision for Educating Children
Around the corner and around the world, young people can benefit from the power of education. That was the resounding message from leaders of the "Educate a Child" national initiative, during a session at Big Tent last week in Knoxville. Attendees were given an overview of the national efforts and shared their own experiences and suggestions around reaching the younger generation.
Educate a Child, Transform the World
"I'm a believer in really big dreams and big visions, bold visions, says Rick Ufford-Chase, director of Stony Point Center, in New York, one of three PC(USA) conference centers. "The Educate a Child, Transform the World initiative excites me because it is a bold vision. I don't think we have enough of them in the church. I think we generally tend to program ourselves to death with little individual projects, all of which are meaningful and important, but which do not bring a sense of the adventure that I think we are called to as followers of Jesus." Continue Reading
---
Check back for more opportunities as dates emerge!
Tags: