Get the Green Leaf Seal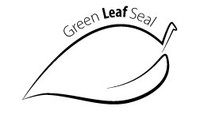 The Green Leaf Seal is a program of PC(USA) Environmental Ministries in cooperation with the sites of the Presbyterian Church Camp and Conference Association (PCCCA). Environmental Ministries works to inspire and equip Presbyterians to work for eco-justice for all of God's earth. PCCCA equips leaders for ministries of discipleship, community building and the care of Creation.
The Green Leaf Seal is presented to camp and conference centers that care for God's earth by practicing sustainability and educating guests about environmental stewardship.
To receive a Green Leaf Seal, a camp or conference center must have completed a total of five projects or activities in the areas of facilities, education/program, operations, and outreach. The Green Leaf Seal is valid for the calendar year, and may be applied for at any point during the year. In order to maintain the Green Leaf Seal, sites must demonstrate forward progress on environmental stewardship through a total of five new or progressing projects each year.
Camp and conference centers with the Green Leaf Seal will be recognized with the following items:
Use of the Green Leaf Seal logo for your publications and website
Listing as a Green Leaf Seal site on the PC(USA) Environmental Ministries website
Green Leaf Seal certificate to display at your site
Book on environmental sustainability
Green Leaf Seal Application Form
Download pdf to print and mail in.
The following camp and conference centers have received the Green Leaf Seal:
We commend these camp and conference centers for their commitment to caring for God's earth.
Camps with the Green Leaf Seal have done a variety of projects to qualify, possibly including:
Facilities

Completed an energy audit
Installed a rain barrel
Installed energy efficient lighting
Installed lighting with motion sensors
Planted a rain garden
Planted native, drought resistant plants
Installed solar energy
Use environmentally friendly weed control/fertilizers
Created a forest sustainability plan/ecosystem plan for your site
Manage riparian (stream) buffer zones
Created a storm water management plan
Education/Program

Offered a program on climate change or an environmental issue
Posted information about the origins of your food
Created opportunities to discuss your practices in community, such as conversation starter table tents
Include educational information on environmental issues in newsletter
Operations (purchasing, recycling…)

Purchase Fair Trade Coffee
Purchase locally grown produce/organic food
Have a recycling program
Compost food waste
Avoid packaging by buying coffee creamers, etc. in bulk
Purchase all natural cleaning supplies
Urge guests to reuse towels
Using smaller vehicles/electric vehicles to drive on camp grounds
Outreach

Involve community in gardening
Host symposium/lecture series on sustainable topics
Partnership with Stewardship of Creation Enabler in your Presbytery/ Presbyterians for Earth Care
Partnership with local church environment committees
Offer "green" packages for church retreats
Topics:
Tags:
Comments
Yes, it is continuing into 2015 and beyond... sorry our graphics haven't been updated on the website or application, but all of it still is current. We are so thankful for Holmes and all others doing such important ministry in our midst!

Is this program continuing? Can we apply for a 2015 Green Leaf Certificate?