TPP Puts Health, Environment, and National Sovereignty at Risk
Statement by Red Uniendo Manos Peru, Joining Hands Peru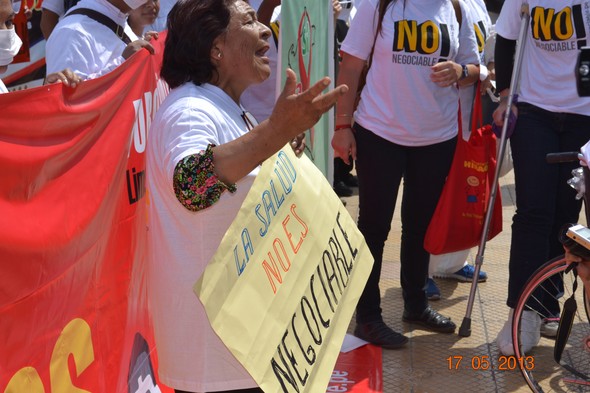 On October 6, 2015, the twelve countries that have been negotiating the Transpacific Partnership (TPP), a multilateral free trade agreement, for the past eight years reached an agreement. Now the agreement must be ratified by the Congress of each of those countries. Despite the secrecy of the negotiations, we know through leaked texts and more recently from commentaries made by some of the negotiators themselves that the TPP includes components that threaten the health, environment and national sovereignty to Peru. Read the Statement
---
Trade reform
Joining Hands supports work for fairness in the global economy so that trade agreements protect the rights of workers, consumers, the environment, and public health, as well as human rights.
The work of Joining Hands around trade issues is:
An emerging pattern in Latin American countries where transnational corporations are suing governments in international tribunals over rights to valuable natural resources; this has been the experience of both Peru and El Salvador.
A trade reform campaign in the United States that ensures that trade agreements protect the rights of the most vulnerable and the environment and do not permit corporations to usurp the rights of sovereign governments to regulate public health and safety.
---
Learn More
Watch our Webinar "The Case for Transparency: Shedding Light on the Trans-Pacific Partnership Trade Agreement"
Sing a song and have some fun making your point. As you gather, please use these lyrics to make your own videos then share them with us and on Youtube as we collaborate to work toward great transparency.
Listen to the July Food Justice Learning call "How Do Trade Agreements Determine What's on Your Plate?"
---
---
Support trade reform
Print these posters and hang them at your church, school or business.
Topics:
Tags: