Food and Land
All people, animals and communities depend on food for life. All people and communities should be able to feed themselves to live and flourish. However, there are global trends that are threatening the abilities of people and communities to feed themselves.
One global trend occurring is where transnational corporations are privatizing seeds and promoting chemical dependent agriculture on an industrial scale in the developing world, resulting in the loss of traditional seeds, biodiversity and local control of food systems.
Another global trend is one where transnational corporations are buying up land in developing nations, bulldozing some of the most diverse and fertile lands there, including rainforests and traditional farmlands, and planting in their place mono-crops for the production of biofuels or livestock feed for consumption in developed nations.
Some of the most fragile coastlines are being trampled by developers to boost tourism.
In the process, indigenous people are being displaced from the land they have lived on, farmed, fished and protected for generations, leaving both people and the land impoverished.
These land deals lead to food insecurity in local communities, no longer having access to the land for food production, forcing them to purchase food from markets with very little or no access to income since they have been separated from their sources of livelihood.
Joining Hands supports efforts that promote the right of people to produce the food they need for survival, in accordance with their cultural traditions and through ecologically sustainable methods, as well as the right of people to access land to produce food and provide housing, particularly with indigenous communities whose traditional rights are threatened.
---
Download a poster on Food and the Climate Crisis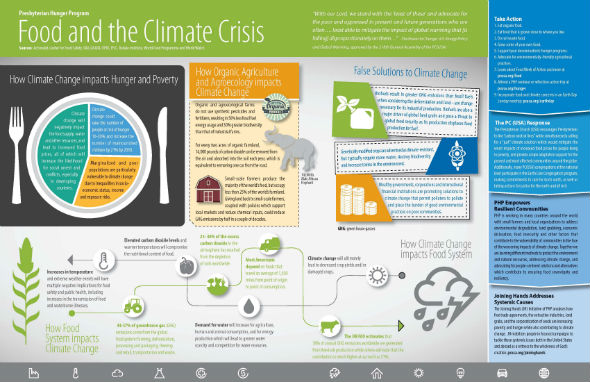 Download a useful fact sheet on land Grab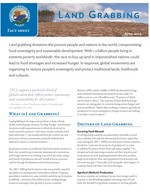 ---
Visit the Stories and News Page to Read more
Topics:
Tags: