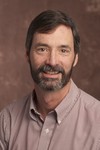 Mission Matters
A monthly update from Hunter Farrell, director of World Mission, on the impact of Presbyterian mission in the world and the issues that affect mission co-workers, the people we walk with and assist in service to God, and our partners around the globe.
May 2016
Not a Snowball's Chance in Hell
You'd have to be a fool to believe there's any hope left in Syria.
The five-year civil war has torn the country into bloody pieces, killing more than 400,000 people and uprooting more than half of the country's entire population—about 11 million people. More than four million people have fled the country and braved the dangerous sea and land routes to often unwelcoming destinations.1 The Christian minority—about 10 percent of Syria's 18 million people at the start of the war in 2011—has been decimated and our partner church, the National Evangelical Synod of Syria and Lebanon, fears for its continued existence in the country.
It's hard to imagine things getting worse in that nation—for all Syrians, but especially for Christians. Yet over the past few years, despite the terrible suffering, I have continued to hear a call to undying hope from Syrian Presbyterians and our associates for ecumenical partnership, Elmarie and Scott Parker. In a recent blog post, Scott Parker shares an inspiring story of a Syrian pastor's welcome to Iraqi refugees that may surprise you:
"Our friend Faras is a pastor in Northern Syria, where extremists are strong. His city has been under siege for about four years. Although the Kurdish militia keeps the extremists from invading, life has been tough for Faras and his congregation.
The electrical grid was severely damaged a few years ago, so most of their electricity comes from fuel generators. Because the only thing available is cheaply made degraded fuel, air pollution has become an issue. Respiratory problems are rampant, with children and the elderly getting hit the hardest. Food is also in short supply because supply trucks are regularly hijacked by extremists. For this reason, families eat as little as possible because they never know when the next supply will arrive. . . .
Last year, Faras learned that a group of Yezidi people formed a camp in proximity to his city. Yezidis are a racial and ethnic group who live in Iraq's Nineveh province. They practice an ancient folk religion that borrows from many different religions, including Islam. Because of this, Muslim extremists (who are all about purity) have a particular hatred for the Yezidis. . . . When Faras and some elders saw the bleak conditions of the Yezidi camp, their hearts dropped. They realized that the Yezidis were in even rougher shape than they were.
So, they made some calls. Faras knew that relief money was coming from a U.S. partner. When asked where the greatest needs were, he said, "The Yezidis have no water." That relief money could have easily been poured into their own community and still be a drop in their bucket of need—but Faras' church made sure that part of the relief money went to drilling a water well for the Yezidi camp.
Faras and his people are under great pressure.
But they choose to not be victims.
They acted out of an attitude of FULLNESS—not SCARCITY."2
When besieged, Syrian Presbyterians set aside their own fear and suffering and dare to welcome the sojourner in their midst, it points powerfully to the God of hope:
"When the poor ones who have nothing share with strangers,
when the thirsty water gives unto us all,
when the crippled in their weakness strengthen others,
then we know that God still goes that road with us,
then we know that God still goes that road with us."
("When a Poor One," Presbyterian Hymnal, no. 407)
May the God of hope awaken us from our self-centered slumber to act out of fullness, not scarcity.
---
1 The statistics on the Syrian civil war are from the United Nations High Commission on Refugees report, July 2015.

2 Scott's regular updates and stories of Syrian, Lebanese and Iraqi Presbyterian witness can be found at http://findaworld.org/category/findaworld-stories/.
.
Mission Matters Archives
2016

April 2016—The Gift of the Elder
March 2016—The First Step Toward Unity
February 2016—Why choose mission in partnership?
January 2016—A lesson from the vicuña: God's mission takes 'every hand'
To view entries from 2015, click here

Topics:
Tags: