Donate to Jinishian Memorial Program
JMP enables Armenians in need, especially genocide survivors and their descendants, to move from poverty and despair to self-sufficiency and hope.
What is the Jinishian Memorial Program?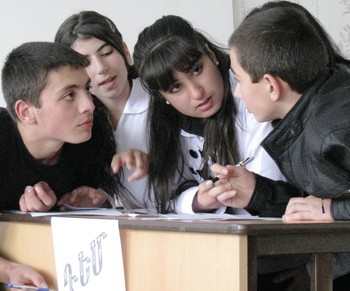 Relief. Development. Faith.
With a 50 year legacy of service and 100% local teams, Jinishian reaches over 40,000 Armenians each year in Syria, Lebanon, Armenia, Turkey, Jerusalem, Georgia, and Nagorno-Karabakh.
Survivors of the Armenian Genocide still struggle today. We respond swiftly in changing conditions with compassion, innovation, and integrity.
Where there is poverty and despair, we bring self-sufficiency and hope by
Caring for a vulnerable Christian minority trapped in Syria's relentless violence, scarcity, and inflation.
Helping the increasingly strained population in Lebanon while aiding an influx of refugees.
Renewing the faith and promise of post-communist Armenia by focusing on long-term, community-based social and economic development.
In a spirit of Christian unity, we partner with Apostolic, Catholic, and Evangelical churches to serve the Armenian community as a whole—socially, economically, and spiritually.
We invite you to learn more about the wide scope of our programs and how you can get involved.
Subscribe to our quarterly newsletter
Under "Mission and Disaster Response" select "Jinishian"
---
Commemorating the Armenian Genocide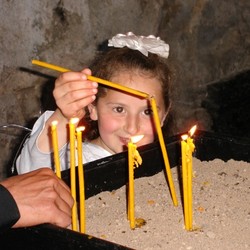 On April 24th, we observe the anniversary of the Armenian Genocide—the systematic massacre of one and a half million Armenians that began in 1915 and continued into the early 1920s. The 221st General Assembly (2014) of the Presbyterian Church (U.S.A.) called on congregations to commemorate these Armenian lives and condemn the acts as genocide. Continue reading about the GA action
Join Presbyterians in PRAYER and read the story of Pokr Vedi village in the Presbyterian Prayer Calendar.
Prepare for WORSHIP! Every year April 24th is a Day of Remembrance. Click to download printable resources including a Minute for Missions insert.
---
---
---
---