otland (co-site with Northern Ireland)
YAVs who are placed with this site will serve either in Scotland or Northern Ireland. For information on Northern Ireland, click here.
Program or Partner
Volunteers will be hosted by the Church of Scotland Priority Areas Team in Glasgow. Priority Areas work extends to 68 of the most disadvantaged parishes in Scotland with 33 of these in Glasgow working with local people to serve the needs of their communities.
Watch a video "Hope in a Fragile Church" about work in Priority Areas Parishes in Scotland.
Program Description
The Church of Scotland is the national Presbyterian Church and affirms that priority is given to the most disadvantaged communities with additional staff and resources. Our way of working, focusing on people's strengths and working in partnership, has resulted in a wide range of creative programmes. It has been one of the huge privileges of church life in priority areas over the years not only to share in people's struggles but also to encounter their extraordinary resilience, determination and capacity to overcome apparently impossible obstacles. This is not to minimise the problems – and the injustice – but it is to celebrate the many amazing people who face and overcome hardship and who continue to live hopeful lives.
Placement Opportunities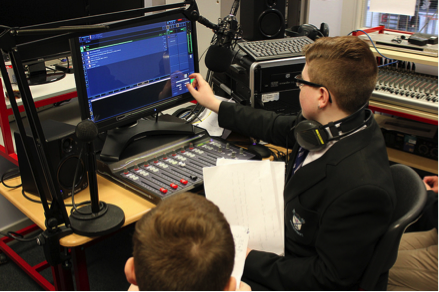 Volunteers serve part-time in a local congregation and part-time in community-based ministry.
Volunteers are needed to serve in the following types of ministries:
Within congregations:
Leaders for children's and youth groups
Sunday morning youth program leaders, and in some instances, assisting in worship leadership, visitation and other pastoral duties.


In community ministries:
Working in a Community Café
Assisting in a learning centre with numeracy, literacy and IT skills
Arts, music and drama projects including schools work
A church-community woodworking project
Caring for the environment with church-community growing and environmental projects
Family support projects with a wide programme of activities
Organizing/supervising social, recreational and discussion activities for youth.




Housing
Volunteers share apartment-style housing with one other PC(USA) Young Adult Volunteer and two Scottish Young Adult Volunteers. There will be two such flats in Glasgow in the kind of districts where people are working with a total of four PC(USA) Young Adult Volunteers and four Scottish Young Adult Volunteers.
Intentional Community Aspects
There will be three two-to-four-day group retreats in the course of the year which will be bring together the four PC(USA) Young Adult Volunteers in Glasgow with the four in Northern Ireland. Volunteers will also join together for half a day every other week for reflection, study, prayer and community building led by the program site coordinator.
Requirements
Age: 22 to 30
Education: Education: College degree or equivalent age and life experience
Site Coordinator
One of the Church of Scotland Priority Areas Team Members in Glasgow
Tags: