Staff Page
YAV Office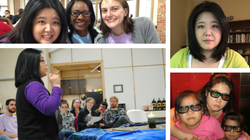 Lydia Kim
Associate for Administration
(800) 728-7228, ext. 5024
lydia.kim@pcusa.org
Lydia's background is in clinical psychology and higher education. Her professional life began as a psychotherapist (94'-99') in New York City specializing in trauma and substance abuse. In 2000, she began working with college students as a student affairs professional. Lydia joined the YAV program as associate for administration in 2012. In her current position, Lydia oversees various programmatic aspects including finance, care for applicants, current YAVs, and site coordinators. Lydia is a 1.5 generation Korean-American and has lived in various places of the United States. Lydia currently lives in Louisville with her husband, two daughters (ages 7 & 11) and a little dog. Her hope is that by the time her young daughters are participating as YAVs, they will find steps of progress left behind by the generations before them.
---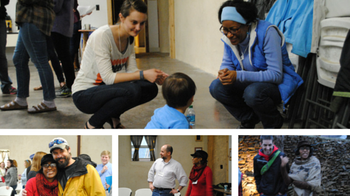 Bridgette Lewis
Mission Specialist
(800) 728-7228, ext. 5274
bridgette.lewis@pcusa.org
Bridgette has worked with The Presbyterian Church for the last 17 years and with the Young Adult Volunteers office for the last nine years. In her spare time she enjoys making Deco Mesh Wreaths and spending time with her family. Bridgette oversees the logistics & travel for events, insurance, and the application process.
---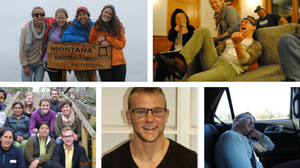 Blake Collins
Associate for Recruitment & Relationships
(502) 528-5936
blake.collins@pcusa.org
Hello all! My name is Blake and I was born and raised in Columbia, MD. I'm a member at First Presbyterian Church of Howard County. I attended Temple University in Philadelphia, PA for both undergrad and grad school. I served my YAV year in Lima, Peru (2013-2014) helping to partner the Joining Hands Network with the Evangelical Church of Peru (IEP). As a Mission Engagement Specialist I'm charged with raising funds and spreading awareness of this life-changing program.
---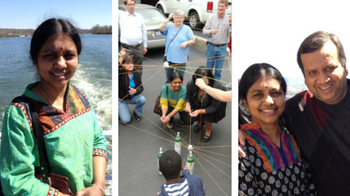 Champaka Srinivasan
Mission Specialist
(800) 728-7228
champaka.srinivasan@pcusa.org
A native from Chennai, India, Champaka lives in Louisville, KY with her family. She has served in various offices in Presbyterian World Mission since 2004. She has a background in finance and systems management and will primarily be working on the logistical aspects of program finance management. She believes in Loving All and Serving All and is an ardent fan of South Indian classical and devotional music.
---
Rev. Richard Williams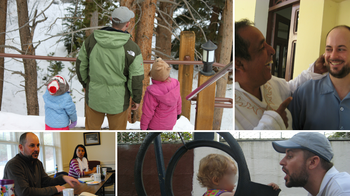 Coordinator
(800) 728-7228, ext. 5539
richard.williams@pcusa.org
Richard serves as the coordinator for the Young Adult Volunteers Program. It is a program he believes deeply in, because it changed his life; in '99-'00 he served as a YAV in the Philippines, and in the following year in Nashville, TN. Since then, Richard attended McCormick Theological Seminary, and has served as a pastor in a congregation, as a campus minister, and most recently, as a Mission Co-Worker in Colombia, South America working with our partners there to uplift Human Rights and respond to people suffering displacement and violence.
Within the YAV program, Richard works specifically with building a sustainable financial footing for the program, and working with new areas of growth and expansion of the YAV program. Richard lives in Louisville with his wife (also a 2x YAV alum!) Rev. Mamie Broadhurst and daughter… He bikes to work most days, and is always looking to get more trips on two wheels instead of four :)
---
Funds Development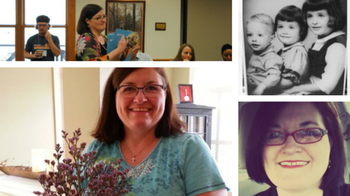 Linda Carter
Mission Engagement Advisor
(502) 269-2219
linda.carter@pcusa.org
Linda Carter serves as the Mission Engagement Advisor leading the funds development ministry efforts for the Young Adult Volunteer (YAV) program. In this role, Linda engages with presbyteries, congregations, and individuals, including YAV alums, to increase awareness and financial support for the program. Linda comes to this position with 25 years of experience in higher education development. Linda works remotely from her home in Nashville, TN, where she lives with her husband, Phil Hurst, and occasionally her grown children, Emma and Sam, who live in Seattle, WA, and Memphis, TN, respectively. Linda is a Ruling Elder in the PCUSA and a 24 year member of Second Presbyterian Church, Nashville, home to Nashville's YAV site. For information about making a gift to the YAV program, contact Linda at linda.carter@pcusa.org or 502-269-2219.
---