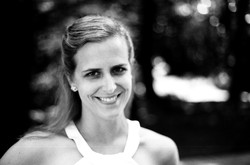 Read letters from Amy Galetzka
Subscribe to Amy Davisson Galetzka's letters
2015
Winter - A Story of Hope - Cholera Response
Fall - A Grateful Letter
September - Travel, Paperwork, Prayers
May - Annual Ministry Update, 2014
Quarter 1: Jan-Mar - Papers = Memories


2014
Nov/Dec - The Blessing of Working Together
October - The Months in Review
Fall - Catching Up
April-June - A Prosthetic Leg Project

Older Letters
Winter 2013
Apr-Jun 2013
Jan-Mar 2013
December 2012
October 2012
September 2012
March 2012
October 2010
September 1, 2008
June 29, 2006
The 2015 Presbyterian Mission Yearbook for Prayer & Study, p. 235
Amy Davisson Galetzka
Long-term volunteer in Thailand
Serving at the invitation of the Kawthoolei Karen Baptist Churches
Write to Amy Galetzka
Amy is occasionally in the USA and available to speak as her schedule permits. Email her to extend an invitation to visit your congregation or organization.
---
About Amy Davisson Galetzka's ministry
Amy Davisson Galetzka was appointed in February 1999 to serve as a long-term volunteer in northern Thailand, where she has coordinated a Global Day of Prayer for Myanmar (Burma) and assisted with programs that facilitate ethnic unity and reconciliation among and between the ethnic peoples of Myanmar. She is the deputy director of the Pan Rak Foundation, which works to share God's love in tangible ways through the support of education, health, relief, spiritual and leadership development, and cultural arts.
About Amy Davisson Galetzka
Amy went to Thailand with a college group from Malibu Presbyterian Church, Malibu, California. According to Amy, that experience challenged the group to analyze who their neighbor is and how they are active in serving others for the Lord. Amy herself was challenged to initiate a query into mission service and particularly to return to Thailand in mission work.
In 1998 Amy graduated from Pepperdine University in Malibu, California, with a B.S. in international business. She attended Malibu Presbyterian Church while in college and was a student leader in the university ministries there.
Amy was married to John Galetzka in July 2009 in Oregon. Her husband works for UNAVCO as a field geologist and has travelled to countries such as Mexico, Nepal, Taiwan, Chile and Peru doing earthquake research. They travel together as much as possible and have a rental house in Thailand.
Birthday: June 11
Topics:
Tags: