Guide to Young Adult Ministry:
online bonus content

Web-only articles and testimonials for the Guide to Young Adult Ministry.
FEATURES
Digging up dirt on the millennial generation


By Jeffrey A. Schooley
Right now, in many congregations across America, a similar conversation is taking place—after worship over coffee, among pastors and staff, during women and men's retreats, and in session meetings. And they are all asking one thing: "How do we get young adults more invested in our church?" Read more →
Why we're not interested in your Sunday school

By Andrea Hall
Battered by a constant torrent of news stories, online media, and social networking feeds, millennials have grown up with a "super highway" of information. They also are on track to be the most educated generation in history. Read more →
Back to the land


By Victoria Machado
It is spring, and I follow Daniel Loya, 28, beyond the grasslands to a trodden path, a high ground in the overflowing wetlands of northern Florida. At the top of an outlook tower, we gaze toward the horizon and he tells me, "This is where I come to worship; this is my church." Loya, a Presbyterian eco-steward, is part of a growing movement of Christians whose love for the natural world pervades their faith. These tech-saturated young adults are reconnecting to nature. Read more →
Reformation 2.0


Beyond revamped websites and papal Twitter feeds, are we as a church prepared to meet young adults online? I'm not just talking about having a Facebook account; I'm talking about knowing how to wisely and faithfully engage online. The Internet has brought unique cultural tendencies. Yet we Christians seem to overlook the Internet's subtly powerful impact in our rush to adopt its obvious hallmarks. As a result, we're missing an important connection with our Reformed heritage. Read more →
Our story—and the struggle for cultural diversity


By Laura Terasaki
Finding a church home as an interracial couple has been difficult. Most US (and Presbyterian) congregations are made up of one racial or ethnic majority. We have struggled to find a congregation as culturally diverse as our own family. Having grown up in a multicultural suburb of Seattle, racial and ethnic diversity has been the norm in every area of our lives except church. We hope that our future mixed-race children will be welcomed with cultural savvy instead of being made poster children for the church's attempts at "diversity." Read more →
The gospel according to pop culture


By Grier Booker Richards
Millennials take pop culture seriously, and the church should too.
Asked what he's looking for in a congregation, a college student in Greensboro, North Carolina, said: "My ideal church or worshiping community would be one that understands that, for me, worship extends beyond Sunday mornings. It's in Wednesday-night discussions and Saturday-afternoon concerts. It's at the dinner table, when we're planting sustainable gardens, when I go to the movies with my friends, or even when I'm just watching TV. It's in food drives and community yard sales. My relationship with God extends to every part of my life, and I want my church to be like this too." Read more →
columns

Beyond the worship wars
by Nathan Proctor
I am a millennial who unabashedly loves worship. I love the energy of being around people, singing hymns together, hearing new ideas from Scripture, and then discussing it all over lunch. Liturgy, choral anthems, and organ music captivated me the first time I led a congregation from the organ as a teenager. My excitement grew as I studied church music and culminated in my current ministry as an associate director of music. Last summer, it took me to Montreat, where I led music for youth conferences. Read more →

Decently and beyond order
by Katie Jasa
As a lifelong Presbyterian, I get it: we like to do things "decently and in order." We love our little boxes, and there are parts of me that fit—I am a young adult, a candidate for ministry, and a ruling elder. But I'm also bisexual.
That means I don't fit the binary of gay or straight, and I certainly confound the assumption held by many congregations that their members are straight or will act straight. Read more →
Perspectives
Young adult, child of God


By Lynn Hasselbarth
The challenge and blessing of entering the ministry as a young adult
Read more →

We are the tomato plants growing on your fire escape


By Casey Henry
How a (mostly) rootless young adult became a local-food advocate and discovered a community to call her own
Read more →
Five things I didn't know about other generations


By Matthew Johnstone and Carla Lesh
An intergenerational dialogue, BuzzFeed style
Read more →

Modeling faith


By Megan LeCluyse and Emily Chudy
How adults can make all the difference in the faith formation of youth
Read more →

Different cultures, different callings, same church


By Emily Morgan
With the help of Racial Ethnic & Women's Ministries, a group of new-immigrant young adults are forming a network and discovering their leadership potential.
Read more →
How to manage your student loan debt


By Lauren Evans
A recent seminary graduate takes us step by step through the daunting task of confronting and reducing educational debt.
Read more →
Young adult hospitality houses


By Wayne Meisel and the people behind the hospitality house movement
Claiming hospitality as our Christian identity
Read more →

A year of camp? Sign me up!
By Aimee Spicuzza and Paul Humphreys
Yearlong internships at PC(USA) camps give young adults a chance to do ministry in both camp and congregational settings.
Read more →

The odd and wondrous calling of a new pastor
By Karen Ware Jackson
A brief reflection from a participant in the Presbyterian Mission Agency program Company of New Pastors
Read more →

Not just youth conferences
By Ina Hughes
From an annual college conference to a worship and music conference, Montreat Conference Center is offering community and formation for young adults.
Read more →
Playlist: The Millennial Download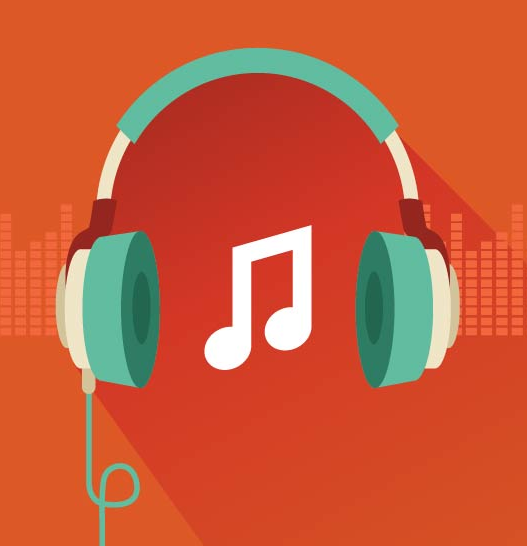 Created specially for this edition of Presbyterians Today, this Spotify playlist shares the songs of a generation—songs personally selected by the young adult editorial team. Listen along as you read through the Guide to Young Adult Ministry.
Tags: